Wedding Hall Decoration is very important for wedding ceremony because all the guests will be sitting here and enjoying your precious movements so lets see what theme you can choose.
Wedding arrangements is important as your wedding dresses and other accessories because in wedding hall all people that are important to you will be present and witness your special occasion.Your friends,relatives colleagues will all be present and you will be wanting to impress everyone from your arrangements also.
There are plenty of ideas you can try we have shown some of them before in Complete Purple Wedding Ideas that had the purple theme in every accessory of wedding ceremony.Wedding arrangements include table cover color,curtains color,carpet color and other important areas in the hall.
You can have same color for these accessories or have contrast in between them some embellishments will also be used in curtains to have the luxury feeling.Your wedding planners will guide you to choose from royal,traditional and classic wedding themes.
As the name suggests every theme have its specific designs classic are one of the vintage style that some people love to have on their wedding ceremonies.We have included every type of theme specially royal and classic themes so that your wedding ceremony will be remembered for long time.
Our ideas are specially chosen and are available for you now a days from all wedding planners and from the place where you will be having the ceremony.You don't have to do anything just show them the ideas you love from the gallery and tell them you want these they will do rest for you.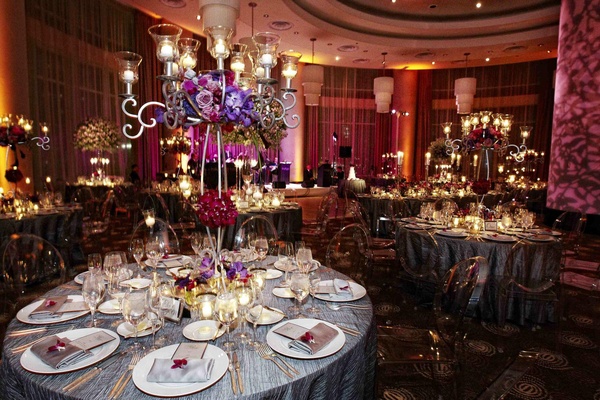 All of these ideas are admirable and grab your guest attention towards them everything is carefully chosen from lights to carpet and curtains.Wedding is important to us and make it more special day by having any of the shown Wedding Hall Decoration ideas.
See More:-Backyard Wedding Reception Ideas