Laser Cut Wedding Invitations Card is one of the most exciting designs that you can have for your wedding ceremony lets see some of the designs that we have selected for you. 
Wedding invitation card is the first demonstration of your wedding ceremony people get an idea about your wedding ceremony from the invitation card so it must be charming and special.Wedding invitation cards have many different designs they are more elegant than any other ceremony invitation cards.
One of the hottest design nowadays is laser cut wedding invitation card which is now available almost everywhere in both handmade and machine-made forms.Some card sellers have their own handmade exclusive designs and some will make designs on your terms.
Laser Cut Wedding Invitations Card
These cards have beautiful cut work which will attract others towards your wedding ceremony because people get inspire from wedding related things if you are planning everything perfect then your wedding ceremony will be remembered for a long time.
Many different types of embellishments are used to decorate these laser cut wedding invitation card available in so many colors and designs.Best options for you will be to get a customized one these ideas are for just inspirations you can choose these designs as you are seeing in the pictures or ask card seller for a new one that is inspired by these designs.
This is one of the simple and sleek designs that have both luxury and simple elements choices are vast in this card category you should match the color of your card with your wedding theme color and even some part of your dress too.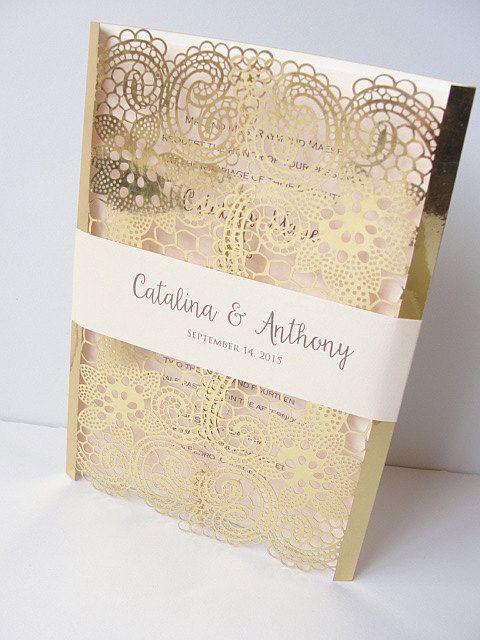 Wedding invitation card is your first impression of the ceremony you may be inviting those which you have not met in years so it should be special that's why we have chosen Laser Cut Wedding Invitations Card designs for you check the complete gallery and find a card design for your special day.
See More:-Garden Prints Wedding Card Designs