What is the most captivating day of a woman's life? Clearly, it is the wedding. Involving a lot of planning, time, hard work, and money, a classic wedding is not easy to plan. I'm sure many of you must have a to-do list ready for your big day. However, a few years back the trend of outdoor wedding hit the markets like a storm, and in no time it took over the market. Today outdoor wedding is an integral part of the wedding planning business.
Now, imagine your big day with all your loved ones celebrating the happy occasion. You with the perfect life partner taking vows and a breath taking nature view at the back adding more charm to the occasion, Sounds fascinating right! It is all part and parcel of history; when couples used to opt for a church or a wedding hall as a venue for their wedding. Today couples run for theme outdoor weddings or destination wedding for their joyous occasions.
However, there is always another side of the picture, all of this undoubtedly sounds interesting, but small negligence can lead to an unforgettable disaster. In the subsequent article, we will be assisting you with some few points to remember while opting for an outdoor location for your wedding. They can surely help you get the best location for this happy moment.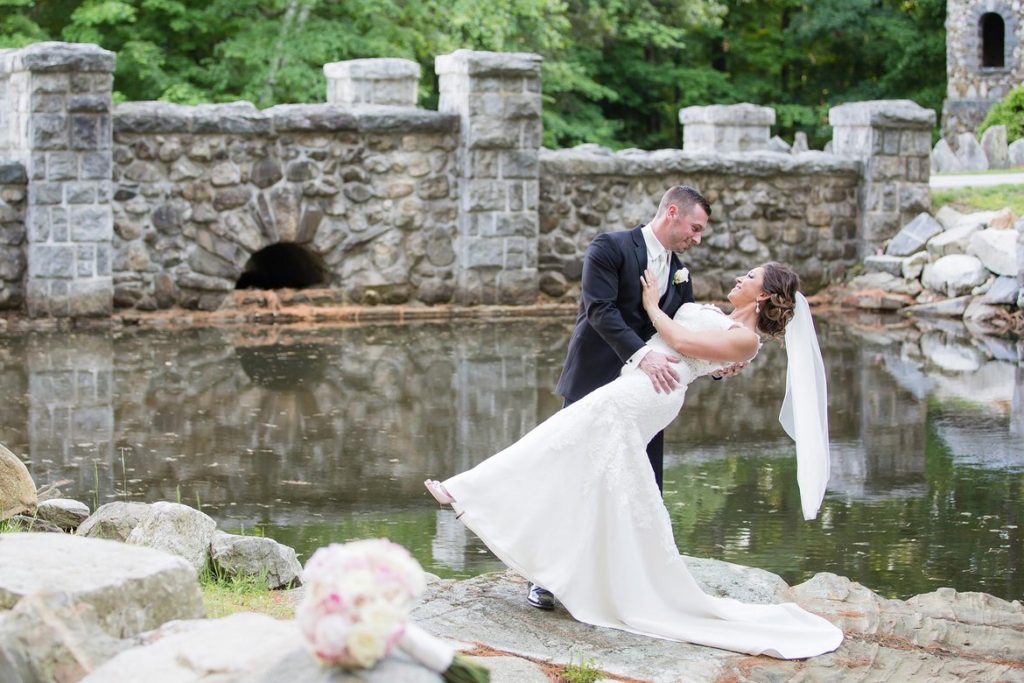 Revelation:
What is the main objective of choosing an outdoor destination for your wedding? Obviously, exposure to the beauty of nature, but a slight change in climate can affect your festivity. Therefore, an easy way out is the Marquees. A perfect blend of the outdoor and indoor wedding, it will surely give you the pleasure of outdoor wedding with the comfort of indoor arrangements simultaneously.
Finances:
Planning an entire wedding is not everyone's cup of tea, as rightly said there is no end to the desires. However, the practical approach is to think before you leap, that is planning in accordance to your budget. A perfect bridal dress, finger licking cake, and the aspiring guest list are all in vain without a perfect wedding location. So strategize your wedding expenses according to your budget. Furthermore, experts suggest you have a detailed look at the package to see if it lives up to your expectations.
Capacity for the guests:
An exceptionally significant point to remember while choosing an outdoor wedding destination is to see if that place is able to provide somewhere to stay your complete guest list. Maybe a couple of you are planning to opt for a park, beach or any other public place. These places are open for public, and you do not need a permit for planning the ceremony out there. So sit back and plan what exactly you are looking for and how you are going to make it happen.
Mingled ceremony and reception:
A highly practical approach to planning a flawless destination outdoor wedding is to merge your ceremony and reception. I know some of you might find it odd but trust me; it is a completely logical way. You will be able to save your cost and time through it. Travelling between two locations will obviously take time, in this manner you can use that travelling time in some other activity or maybe a romantic couple dance.
Venue:
Always go to the wedding destination that is easily approachable for the guests. Make sure it has ample space to complement your decor and the parking area to accommodate all the cars of the guests. Go through the available option of venues and choose the one you cinder best in every department. Furthermore, try to visit the venue prior to booking to avoid any trouble on the big day. Make sure your venue lives up to the following standards:
Easily accessible and close to any renowned place.
In case the guests are not able to get to the venue, it can be traced on GPRS for an easy approach.
Has extra space in case your guest list exceeds the expected limit.
Has an exquisite collection of finger licking cuisines.
The theme of the big day:
Nowadays, the theme wedding is the market's, new darling, one you go through this stage of wedding planning the rest of arrangement will be easy. You can take help from the internet, use your own creativity or seek professional wedding planners help to organize your fairy tale wedding. You can have the option of:
A typical traditional wedding like we have been doing for ages.
Floral theme wedding like spring days.
A royal theme which will be elegant.
Or a blend of traditional or modern theme which will be quirky yet graceful.
A backup plan:
An outdoor wedding can be risky as you can never predict Mother Nature; therefore, a sensible move is to make sure you have a backup plan for any unforeseen situation. Not necessarily its climate-related but over the expected guest limit, food shortage, decor not striking, so make sure you have a second option in hand.
See More:-Wedding Ideas For Summer Season
These are some of my trip and criteria to a seamless fairy tale wedding; however, you can at all times use your creativity or seek for professional help. The market has a whole bunch of wedding planners striving hard to make it the memorable day of your life. May you have a textbook fairy tale wedding!