Wedding Bouquets are available in so many different designs sometimes it's hard to choose which ones are best for you so we are sharing some designs and ideas for your special day.
Wedding Bouquets are the most important wedding accessory after your dress, hairstyle, and shoes because there are many types of flowers and some are seasonal you should pick what you like and what's available in that particular season.
Flowers will also depend on your region like if you are living in a desert like Dubai you won't get many flowers types the choices you will get will be expensive because flowers are grown in other ways in a desert area and its rare for them.
But if you are living in a place like Holland where there are flowers everywhere you will get different choices of flowers in colors and that's what helps the bouquet sellers to sell them in different designs and variations.
Wedding Bouquets Ideas
So here today on yourfirstwedding.com we are presenting wedding bouquets of different flowers and designs that surely will inspire you to have you on your wedding day.
Green Flowers Bouquet
Green is the color of nature and suits weddings of every season it represents health, good fortune, and youth which should be at every wedding.If you are having the wedding during the summer time then it's best to choose because it's also the cool color for the summer days.
If you want to make this color more special other decorations of your wedding ceremony should include a green color so that green flowers can be matched with colors of your wedding.
White Flowers Bouquet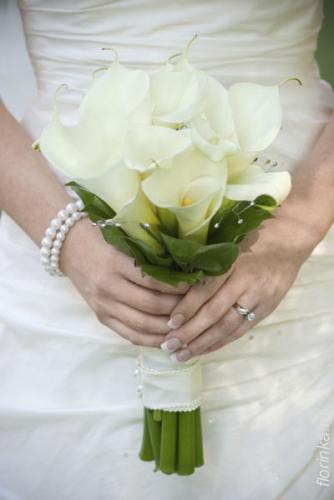 White flowers refer to simple beauty and are in simple designs because most wedding dresses are in white color this bouquet is the most chosen one.White flowers often show the silent beauty of the bride there can be different variations of white flowers with other colors but the overall white color is best to choose on weddings of every season.
Yellow Flowers Bouquet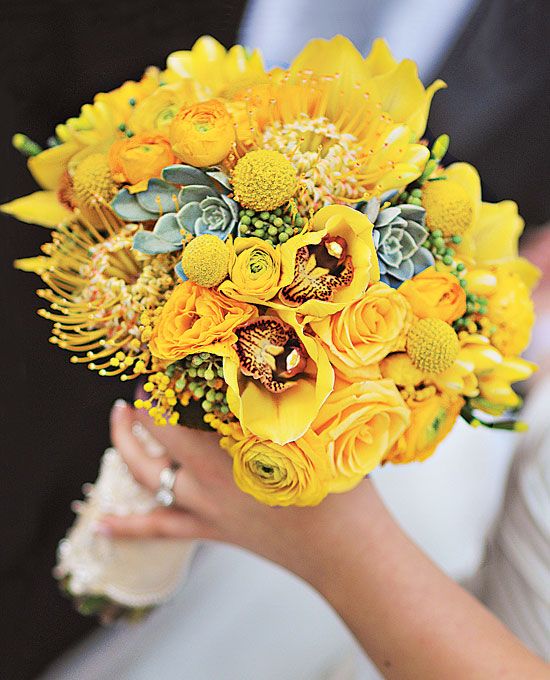 Yellow is the color of friendship and it expresses the feelings of love and joy.On wedding occasions especially during the spring time, these yellow flowers will make your wedding more special in yellow colors.
To add compliment to a yellow color you can choose wedding decoration in a yellow dress in off-white with yellow shades and other yellow accessories to have the yellow wedding which is an interesting idea for the spring season which is considered as the season of flowers.
Red Flowers Bouquets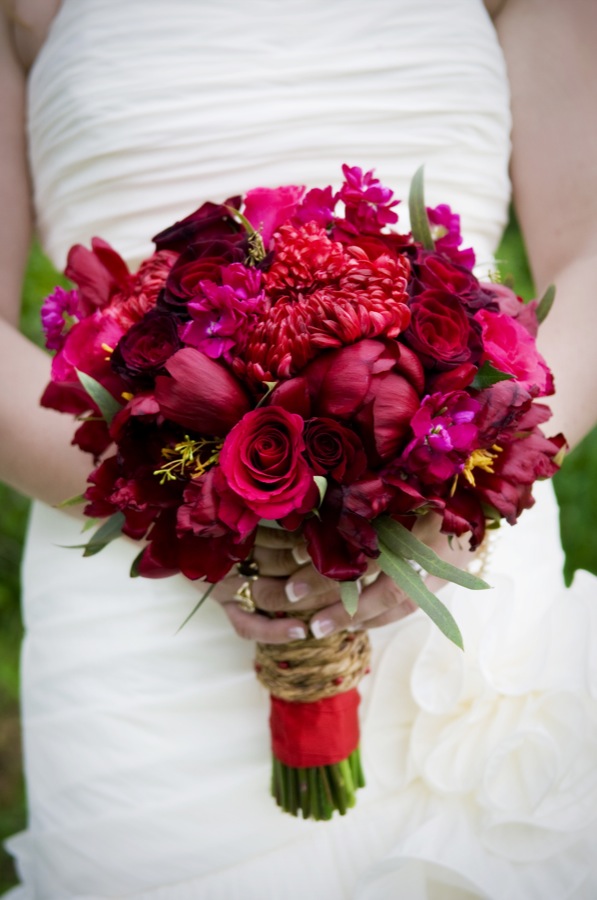 Red is the color of passionate love it shows the love of groom to her bride it is also one of the most common colors for weddings.You will see wedding decorations in red and white during the winter time but in summer some people don't consider red roses for the occasions but if you like red then have a red bouquet on your wedding.
Purple Flowers Bouquet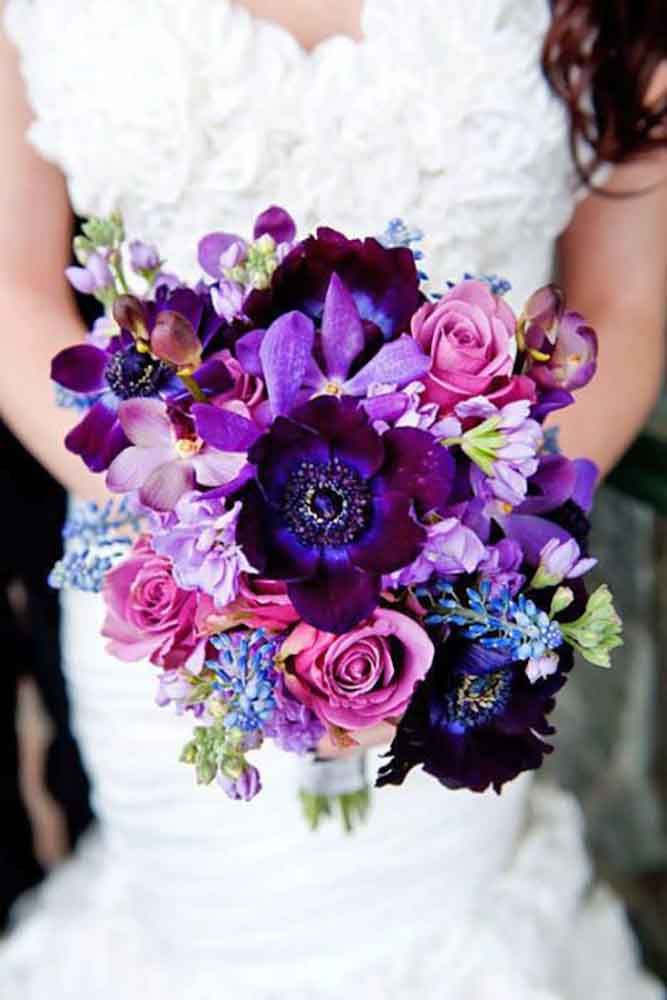 Purple is our favorite color that's why yourfirstwedding is in purple colors.This is not one color all purple shades look amazing with any of your bridal dress.You can further use this color on table decorations and on the place, you will be having your wedding ceremony.Many people choose purple as their wedding theme which includes bouquet in purple also.
Pink Flowers Bouquet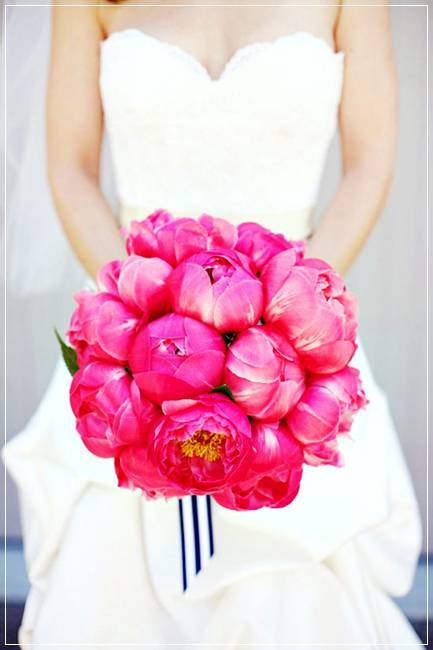 The pink color is also available in different variations sometimes it is close to red and sometimes it is dull and has white shades more.It will depend on season and also depend on the region where you will be living if you have a love for the pink color then choose pink bouquets.
Blue Flower Bouquet
Blue is mostly combined with other flowers to make different combinations of colorful boquet which look nice on weddings of any season.These types of bouquets are easily available in any country maybe it will be hard to find in some areas but they are common everywhere.
Whether you have a bridal dress in light blue shades or white these bouquets will enhance your inner beauty and can be easily matched with your dress.
Brown Flowers Bouquet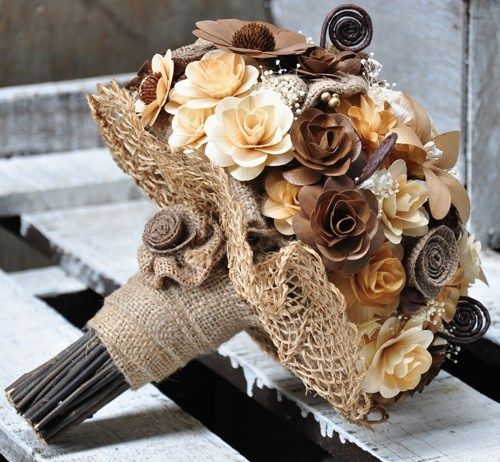 Brown is a unique color it is mixed with golden colors to match with your gold embroidered dress not many people choose this color so you should pick it if you want to make your wedding ceremony more memorable choose this as your theme color.
Black Flower Bouquet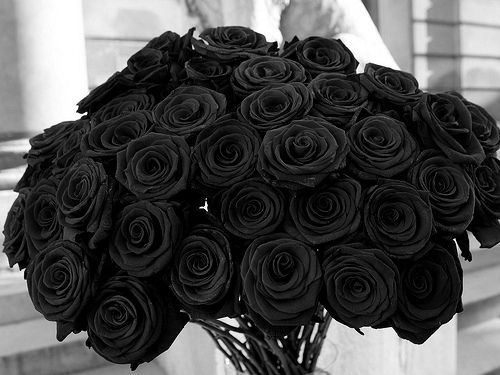 Black is not chosen by many because of the darker shade but there are many variations of black available with purple and red that makes it interesting.Black rose flower has the unique color shades on it if you want to totally try something different on your weddings then choose black bouquets.
Orange Flower Bouquet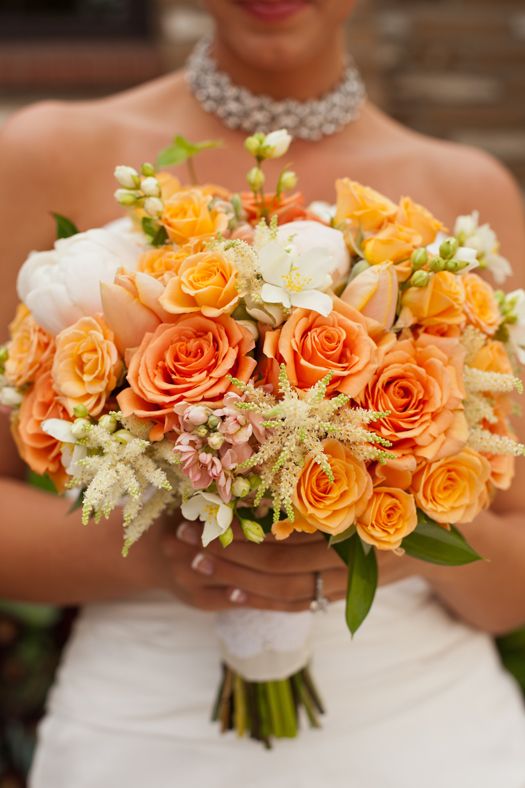 Orange flowers are again the spring trend which is ver similar to yellow flowers it can be combined with other colors to have a colorful combo.Bridesmaid dresses are often in orange colors that's why bouquet of orange flowers will look nice with some other orange color around.
These are Best Wedding Bouquets Ideas that you can have for your wedding ceremony if you have more ideas do let us know in the comment field.