Khwaab Gah Fall Bridal Collection is designed by one of the greatest bridal designer brands in Pakistan "Morri" this new collection is for the upcoming season.
Morri Couture is one of the luxury bridal dress designers and all of their collections are based on traditional and modern dress patterns which include luxury embroidery and jeweled work.This is one of the first fall bridal collections that is launched for the wedding season.
Morri has included bridal formal dresses which you can wear on parties and other important events like festive occasions.Dress types are traditional with some modern touch colors and patterns are chosen based on the type of dress.
Khwaab Gah Fall Bridal Collection
The fall season is the best time to have the wedding ceremony in Pakistan because of the weather conditions most weddings will happen during the winter season.That's why just before the winter every brand will be launching their new collections and this is what Morri have done before any other brand.
This collection is known as Khwaab Gah which means dreamland every bride dream of becoming a princess on her wedding day and even after the wedding on different events like Eid and dinner parties.
Dress types include many different varieties some are even not shown at the picture gallery you have to visit their site to view the complete catalogue.Some of the dress types you will see in the image gallery are saree,long floor length traditional dress and gharara type open jacket shirt dress.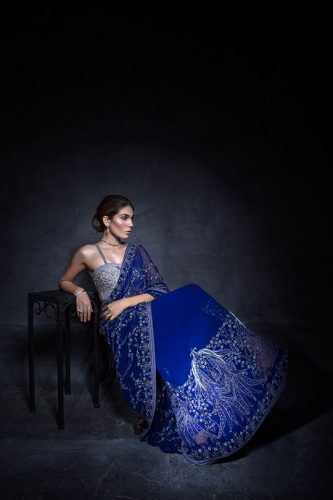 Choices are so many and modern too if you are a fan of traditional and modern dresses then this collection is best for you because it had everything you need to look great during the fall season events.
Khwaab Gah Fall Bridal Collection is launched and available online you have to contact the brand on their Official Facebook Page.
See More:-Naadia Farooqui Bridal Formal Dresses