Engagement is among the most memorable days in a girl's life, the moment's girls cherish throughout their lives. For this reason, a girl leaves no stone unturned to look their best on her special day. After all, she is the women of the night, and everyone is gathered to celebrate her moments of happiness.
The summer season is at its full bloom, and the hot sun is giving quite a tough time for the people in terms of wardrobe. You witness some major changes in your wardrobe with revolving weathers. Talking about summer wardrobe, the colours that pop in our mind are light shades, pastels, nudes, whites. These are the colours of summers facilitating in lowering the hot weather.
Weddings in summers are not a good idea, especially in the type of climate we live. The heat and humidity do not let you enjoy the celebration to your maximum. Likewise, summer wedding and engagements for brides are nothing less than a nightmare. Heavy bling attire, makeup, and lighting make the situation worse for them. So what to do? Clearly, you have to be really cautious while picking up the perfect engagement outfit.
The fashion industry has progressed by leaps and bounds over the past couple of years. Designers are playing an integral role in creating awareness among people. Helping them choose what's right for them, the accurate colour for every occasion, the right cut and so on. Therefore, consulting a professional is the best choice you can make. But in this subsequent article, we will discuss the best of the colours you can choose to doll up yourself on the best day of your life.
Summer Engagement Outfits Colors
Whites:
The colour of perfection, innocence, and purity, white is the colour of all seasons. Adding a different grace and simplicity in your personality, one can never go wrong with white. Lately, people are more opting for it for nikkah and walima ceremony, but a white dress for engagement ceremony is also not at all a bad option. A Lilly decor with the bride in beautiful white dress, the perfect engagement a girl can dream.
Beige and Fawn: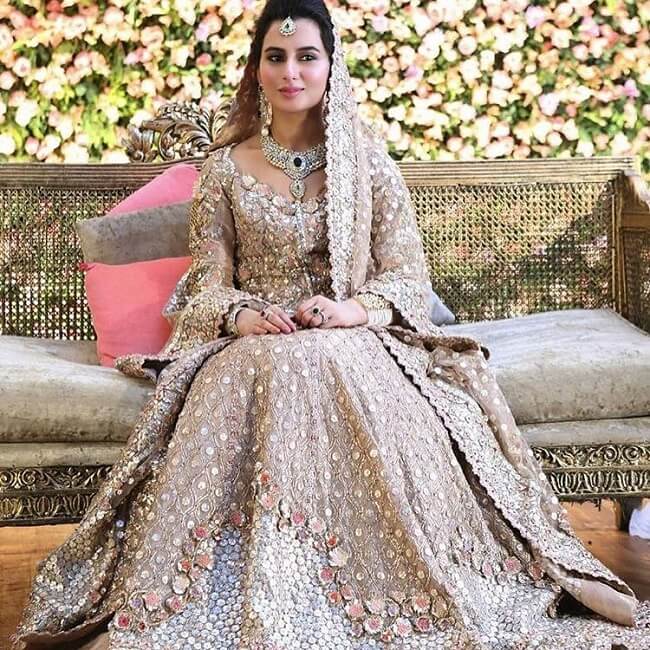 Beige is the shade of neutral, calmness, and relaxing; however, fawn belonging to the same family is a light yellow-tan colour. Both are trending nowadays and give a decent soft feel to the environment. Again mostly used for functions such as engagement, nikkah. Moreover, the plus point that these shades complement almost all the complexions. So if you want to play safe, go for beige and fawns for your engagement outfits.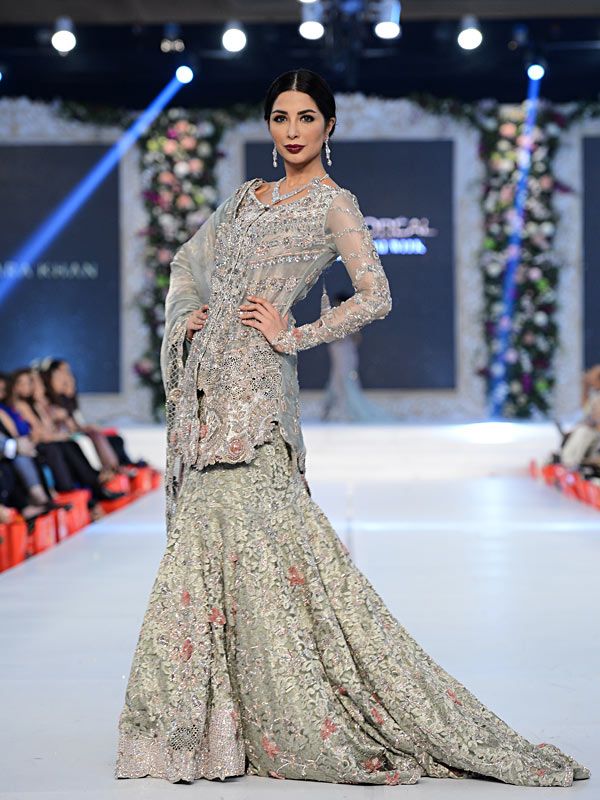 Baby Pink: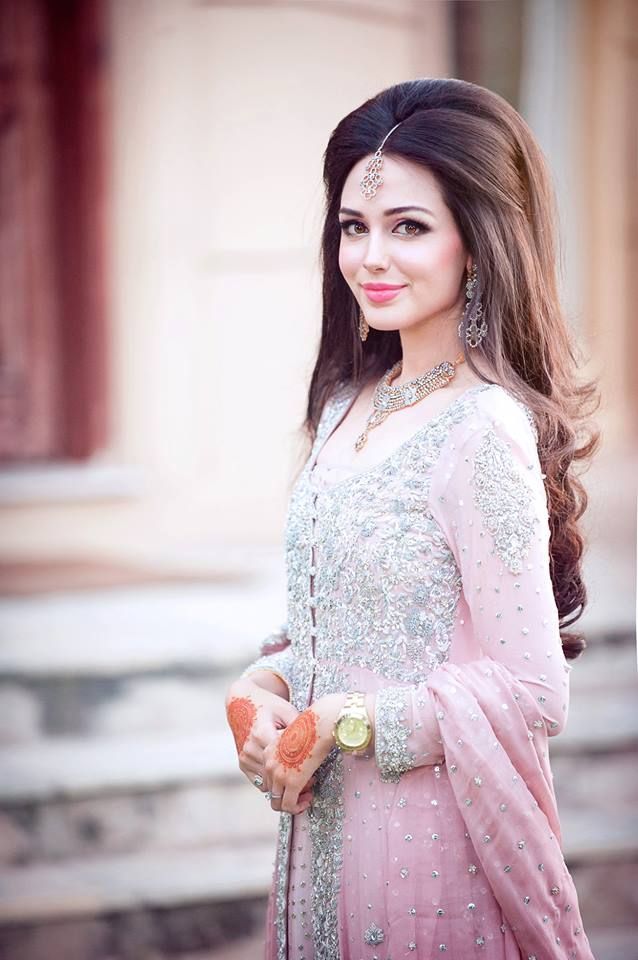 A colour of feminist, baby pink always hold a specific corner in every girl's heart. The adjectives that appear in to our mind while hearing Baby pink are friendly, helpful, dainty, romantic, and charming. Recently the Indian and Pakistani designers are experimenting more with the shade using it for their bridal outfits. Celebrities have always been a significant impact on people's lives, and we have seen many celebrities using baby Pink as their bridal Jora.
Peach: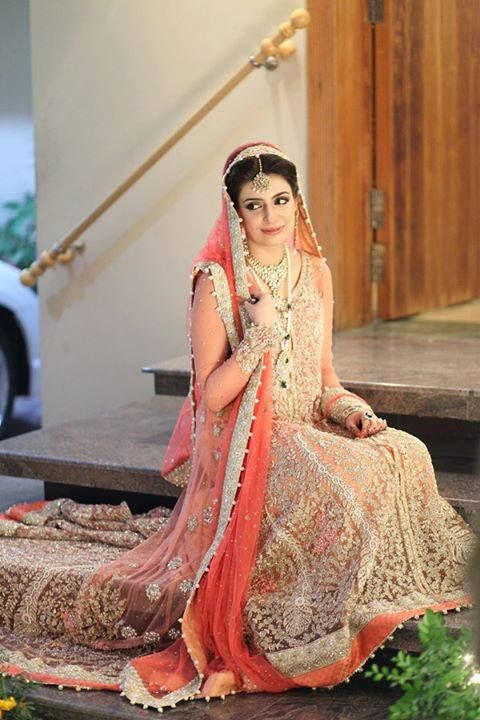 Talking about summer colours the first shade that strikes our mind is peach. A colour that is everlasting, each girl's wardrobe is incomplete without a peach dress. Have you ever seen a designer's summer collection? You will notice quite a piece in this shade. Moreover, it is the market's favourite in terms of makeup as well; so, I highly recommend you to go for this shade.
Powder Blue: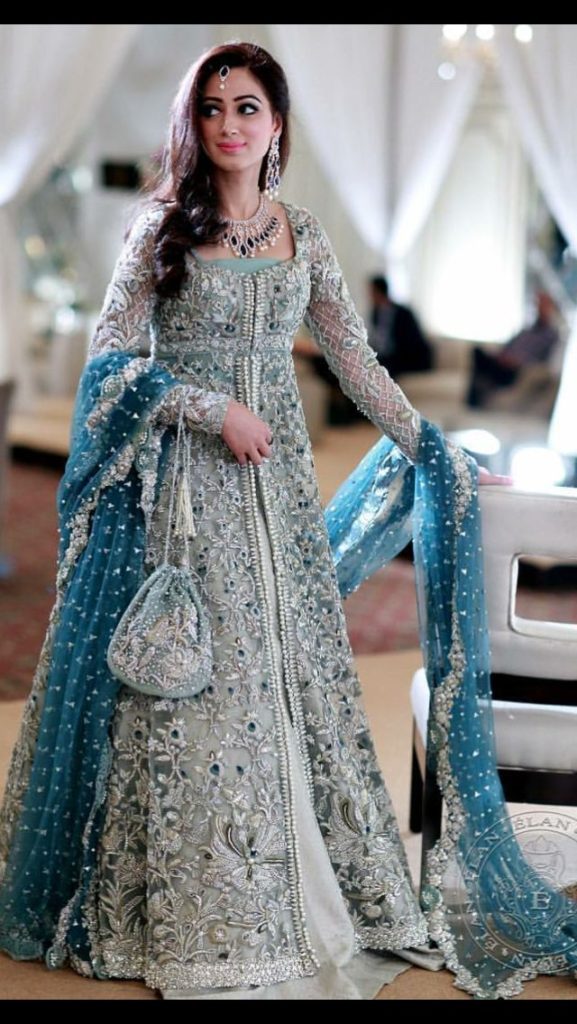 The colour of the sky, powder flue again is an excellent choice for the summer engagement outfit. Perfectly complementing almost all skin colours, powder blue has the ability to make you shine like a Disney princess. The latest collection of Suffuse and other designer have some mesmerizing pieces of powder blue colour, marking it in your summer engagement outfit goals.
Lilac:
Over the past two years, lilac colour has managed to bag a lot of attention and love from all the fashionistas globally. Becoming a big hit as a summer wardrobe colour, I exclusively recommend lilac for the girls who want an innocent yet sleek look on their special day. Go easy with the makeup and jewellery and let the dress say it all for you.
Mint green:
A colour of growth, harmony, association and nature, mint green always gives that fresh feel to your entire personality. Lately, designers such as Sabyasachi, Suffuse by Sana Yasir and Ammar shahid have given us some major engagement outfit goals using this astounding shade. Often used as Walima dress colour, mint green is a remarkable selection for the engagement function as well.
Light Grey:
The shade of light grey depicts formal and sophistication. For years light grey has been an eminent part of our formal outfits. Moreover, there are no limitations in terms of occasion. The shade light grey holds the ability to out shine every event. Therefore, you can definitely go for a light grey engagement outfit for yourself.
See More:-Engagement Party Dress Designs
For the final note, the list entirely based on our opinion and preferences, every girl is open to wearing anything fancy unless you carry it with style. The basic idea of a dress is to complement your personality. Wear what you think suits you, and hold yourself with dignity and pride, I'm sure you will rock the day!