A wedding is the most special day in a girl's life, and getting that perfect wedding dress that fits you like a glove and intensifies your beauty is not an easy task. Besides, things get seriously tough when you do not have a clear mind regarding your wedding dress.
Even though there is no fixed season to get married, all you need is the right moment when you live the feeling of loving someone unconditionally. However, getting married in the summer season is not an easy task. Summers are hot, sweaty and exhausting, and this weather can somehow fade out the wedding celebrations.
Nonetheless, in case you are a wedding to get married under the humid sun and warm air, be careful regarding your wedding dress. Getting married in summers is quite a challenge; therefore, you need to be extra cautious regarding your wedding dress, and the right pic of fabric.
Your summer wedding dress fabric should be comfy, breathable, yet, make you a fairytale princess. Moreover, opting for a material (beyond the classic silk) that does not touch your body in this super-hot weather is the ultimate goal for a glamorous wedding dress.
You can also add your personalized touch with a backless, sleeveless, or a short length wedding gown accentuating your beautiful figure. So all the brides to be, seeking for a pretty wedding gown make sure you read this article, as you will get some exquisite collection of wedding dresses for your special day:
Sheer long sleeves: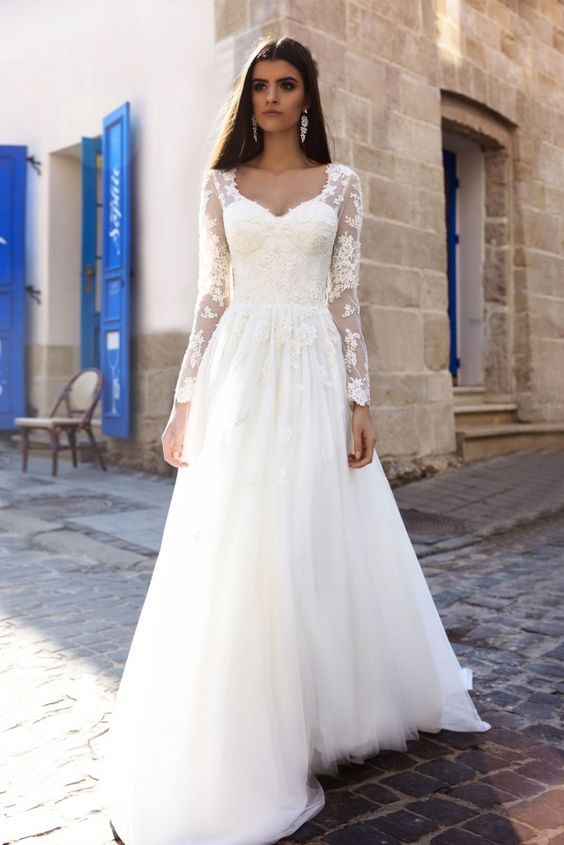 Now, I sure you all will be thinking that I am nuts, as long sleeves in summers isn't an easy job, but trust me, sheer long sleeves in a summer wedding dress is something you can pull off with elan. However, the key is to keep the sleeves sheer, that they do not get too over the top and inappropriate for summers.
Furthermore, you can have see-through sleeves in lace, net or chiffon with impeccable floral pieces you beautify the dress. Pull off this look, and the groom will not be able to take his eyes off your pretty face.
Strapless lace gown: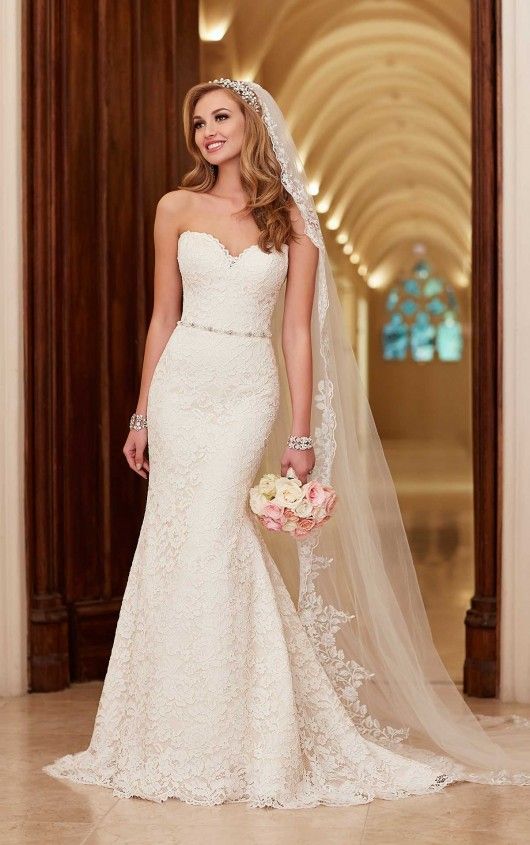 Strapless gowns and summers are an ideal combination for a summer bride. Moreover, lace is something that always works in enhancing your beauty, so a stunning sleeveless face wedding dress with a sweetheart neckline is another pretty wedding dress you can buy. The right use of lace and beads on the neckline and the skirt makes this bridal dress worth a glance. Moreover, you can also team it u with a waistband or a long train to complete the look of this stunner.
Breezy cut out: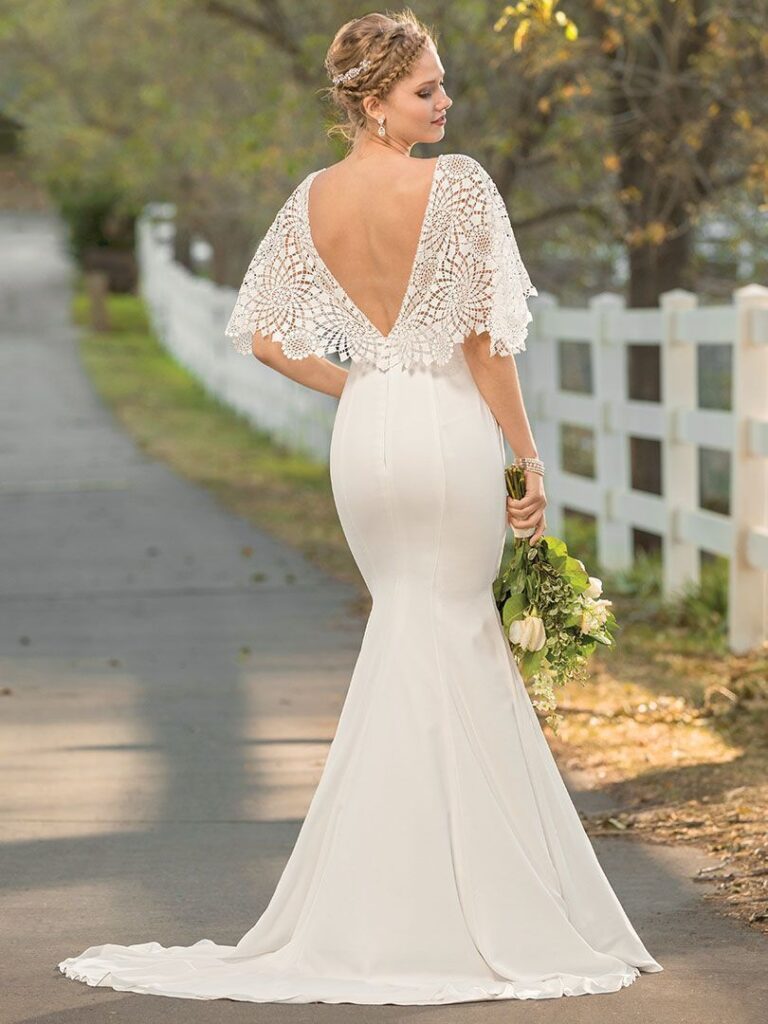 If you have a thing for a backless or an open back dresses, then summers are the ideal season to grab an open back wedding gown. Besides, adding the glamorous look, it also proves to be a reliable companion in summer by saving you from hot weather.
Now, some girls do not feel comfortable in a completely backless dress so, you can design a strategically tailored fabric that hides and show some parts of the back with a light cloth. The super-light silk cloth backless wedding dress, cause ponytail and minimalist jewelry, this look makes it breathtaking.
Off-shoulder wedding gown: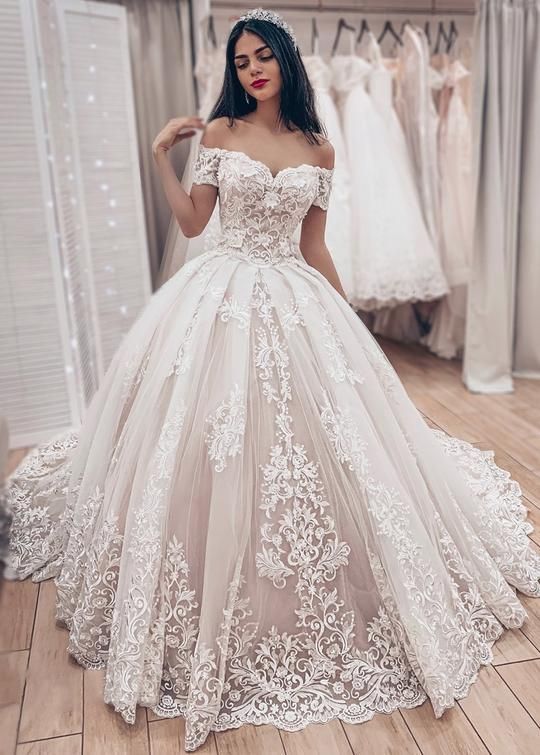 Girls planning to mingle in the hot summer season should be quite vigilant in picking the right wedding dress as you can not afford to miss out on any moment of joy and companionship. Therefore, another idea for an impeccable wedding dress is to go off the shoulder. A draped sleeve in breathable cloth will off-shoulder wedding gown is a stunning choice, and it looks stunning as well.
Cap sleeves: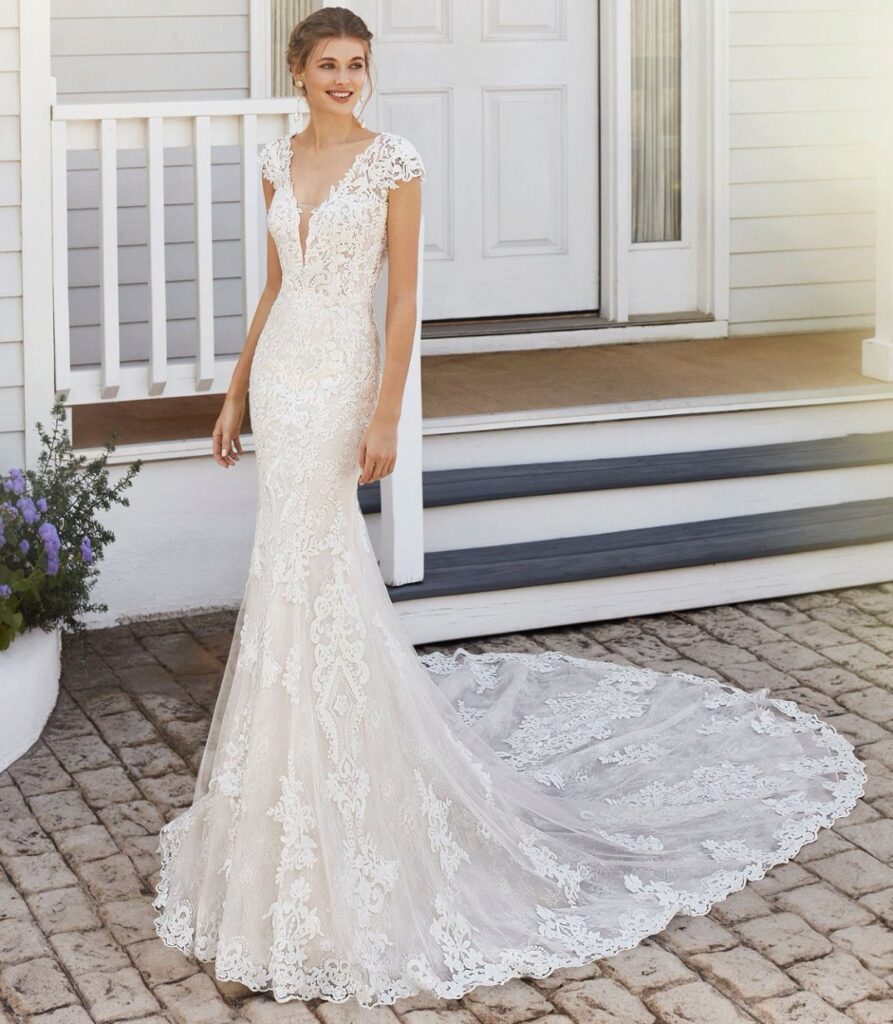 Some girls do not feel comfortable wearing a sleeve wedding dress, but they even do not want to wear full sleeves. So, an excellent option is to get cap sleeves. Go for a comfortable fabric that you often wear regularly. This T-shirt inspired wedding gown proves that cap sleeves wedding dress can be casual, contemporary, and elegant. Moreover, you can use any beads or lace to enhance the charm of your memorable day dress.
The contemporary open back: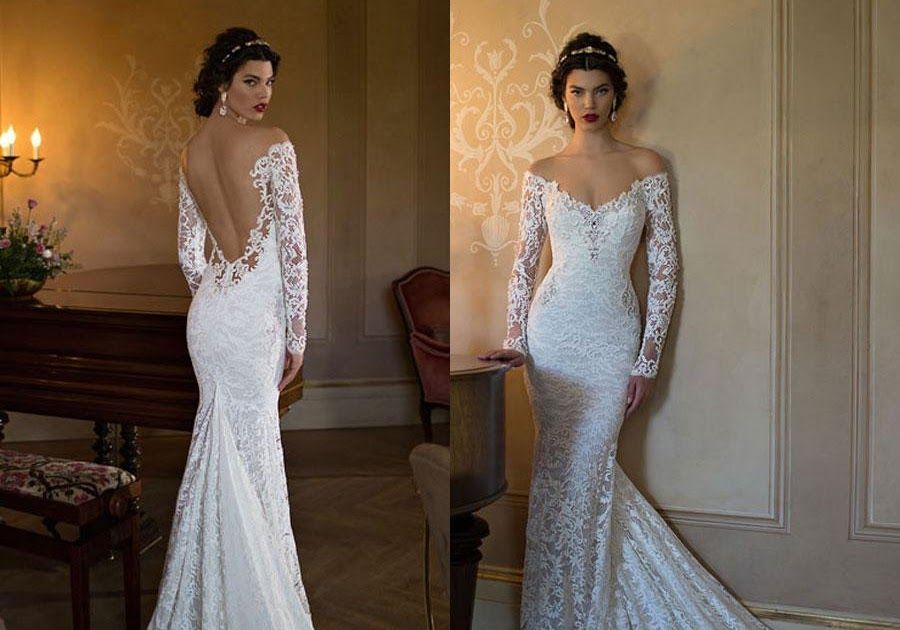 Open back wedding dress is there is the fashion world for a long time. However, it is time to uplift the charm of the traditional backless wedding gown. The contemporary backless wedding dress is the talk of the town in the fashion industry, and girls are drooling over this trend. So, this wedding dress is backless with beads draping the back. Believe me! The dress is an ideal combination of glam with breathable material making your groom goes bananas over your charisma.
The evergreen summer look:
If you are not experimental and seeking for something timeless, and classy, then this dress is pure love. Get your hands on the see-through cap sleeves with a deep v neck neckline in a ravishing, easy-breezy fabric. You cannot get better than this stunner for your big day.
Short and pretty:
Are you planning for a summer wedding? Well, go for a short and exciting summer wedding dress. Summer marriages often lead to long nights of parties, and endless celebrations and brides prefer changing into something short length and easy to enjoy the whole night.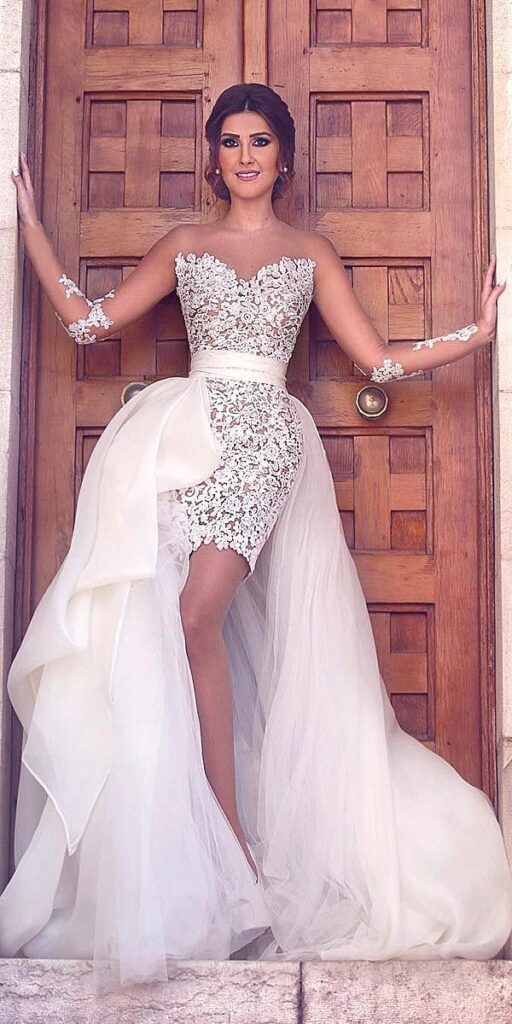 In such a situation, this is where this dress proves its charm, as the short length wedding dress is tranquil, and you do not need to change your wedding dress. You can go for any length your feel easy-breezy, and finish it off with a laser-cut lase to enhance the beauty of this dress.
See More:- Best Colors For Summer Engagement Outfits
So girls, take your pick from these breathtaking dresses, go easy with makeup and jewelry, pair a lively smile o your face, and be the prettiest bride on this earth. May you have a blissful married life!