Ankle length wedding dresses are found in every tradition but Indian and Pakistani fashion designers have used them beautifully to craft modern shalwar kameez dresses for the woman in recent times.
Now ankle length dresses have become trademark dress type for special occasions and wedding ceremonies in both India and Pakistan.
Today we have got some Ankle Length Wedding Dresses for you that are basically a modern form of shalwar kameez dress and mixture of other traditional dress types.
Ankle Length Wedding Dresses
Ankle length shalwar kameez dresses are available in different sizes and styles in Indian markets. There are more varieties of ankle-length dresses in Indian fashion then Pakistani.
Some of the designs are listed below to give you a more brief description of this dress type.
Yellow Georgette Suit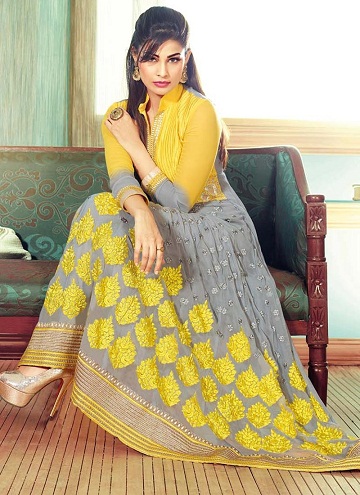 Yellow color mixed with other lighter shades will always look great wherever you wear them. This is a classic Anarkali dress widely available in Indian markets one of the best choices to wear as a wedding guest dress. The broad golden border around the lower part of the dress is making it more visible.
Embroidered Pant with Jacket style shirt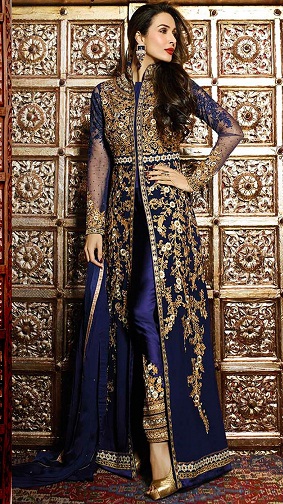 This is one of the glamorous party wear a traditional dress it's a combination of embroidered modern pants with open-jacket style embroidered net shirts. You can wear this dress on parties, wedding events and social gatherings of this winter season.
Silk Dress with Skirt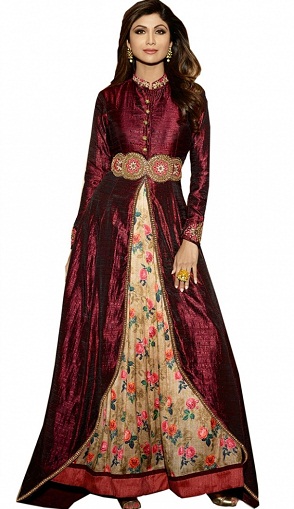 Silk will be widely available during this winter in modern traditional dress forms. This is one of the Indian party wear dresses with glamorous colors and designs that woman of any age group can wear during the wedding parties. Beautiful maroon raw silk with a closed neck and printed skirt will always stand out during the winter.
Dhoti Pant Dress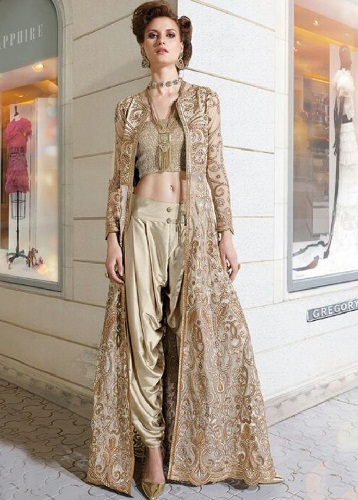 Dhoti is one of the classic village dress forms but designers are using them with modern dresses it may not look like exact dhoti but more of like a modern design of classic clothing piece. Golden color and sequins work will always work for the wedding parties.
Palazzo Traditional Dress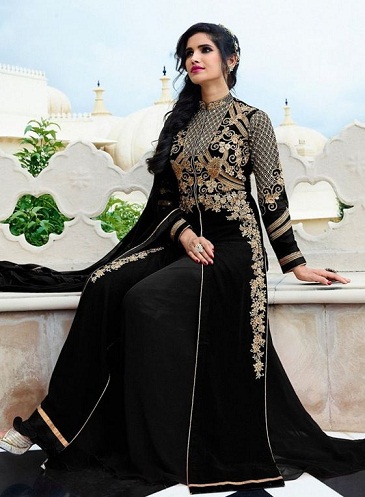 You may have seen palazzo in the western dresses category these traditional palazzo pants are similar but have a difference of embroidery and designs. Available with different types of shirts mostly long length shirts will always look adorable during the wedding ceremonies.
Long length kameez with broad pants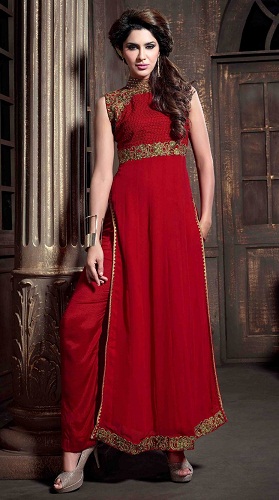 Long length kameez is always considered as a party wear dress in the traditional dress category. This dress is in red color which always work best during the wedding events with a combination of golden embroidered borders and above belt area will make you stand out during the events of winter.
Black churidar long shirt dress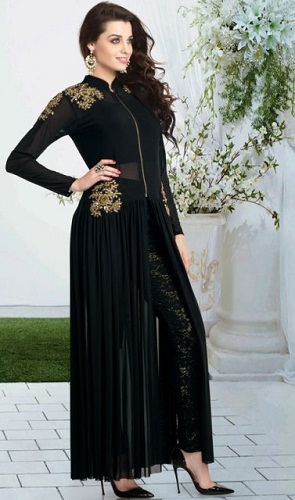 Churidar's are widely available in different designs you can choose one of these for wedding parties it can be worn with other winter essential dress forms. Wear high heels with some jeweled accessories to shine more during the wedding events.
Straight cut ankle length kameez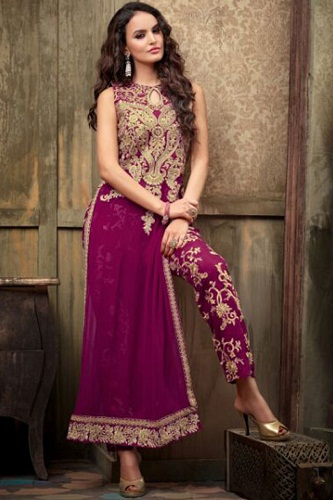 It will look similar to previously shown dresses but a slight difference in embroidered patterns and cutting will make it stand out during the events of winter or spring season.
High Ankle Dress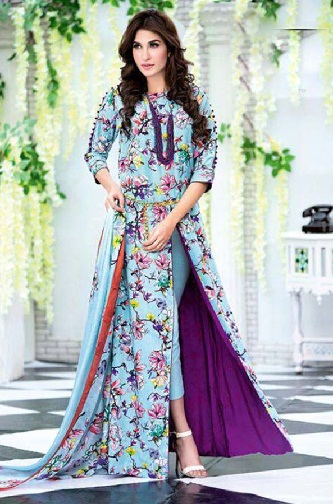 This dress looks similar but it has more colors and design patterns available on all parts of the dress. Ankle length leggings will make this dress stand out during the night or day events.
See More:- Best Colors For Engagement Outfits
Ankle length dresses are always the best choice for the wedding or any other social gathering so choose any one of the shown dress types and make your own style statement.