Bridal Handbags are available in luxurious and glamorous designs some are available from top brands and some are available by local brands lets check some of the designs.
Wedding is most important part of our lives specially for women because she have been dreaming to get married in a nice ceremony where her friends and family will be together at one place.Everything should be perfect for this event from accessories to dress and other items.
Just like dresses and other accessories handbags are also specially designed for the brides it is not necessary to carry but you can take it to have stylish look.Because these are designed with different elements specially for the wedding day.
If you don't like to carry it on your wedding day then you can carry them in parties that will be happening after your wedding.But we are sure after you will see the designs that we have chosen for you from different brands you will love to have a handbag matched with your bridal gown.
Handbag can be related to jewelry items because some handbags are with diamond work or gemstones that are embellished on every part of the bag.Wedding dress is the center of attention for everyone just when everyone is looking at your dress if they see a handbag in your hand they will look more.
Because you will be looking stunning as a bride in your complete bridal look just try to match the bag with the dress if you can't find the matching one choose white.Bridal handbag is not used to carry things it is to compliment your wedding dress.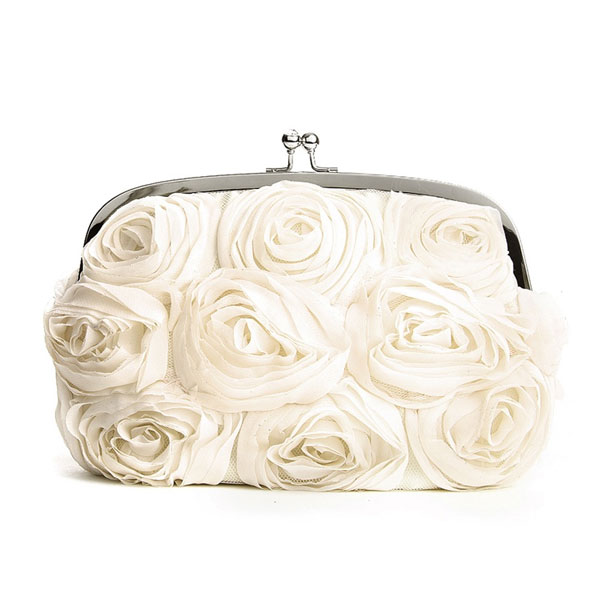 Because if chosen in same color and pattern it will have more stylish image of you on others.Some brands have launched dresses with handbags or weddings shoes with handbags.You can find plenty of designs on the market here we have selected best bridal handbags for you that can be matched with your gown.
See More:-Jimmy Choo Bridal Shoes Summer Collection