Kamiar Rokni Summer Eternal Bridal Collection are the traditional set of bridal dresses that are launched for the summer season wedding ceremonies look at the complete collection below.
Kamiar Rokni is famous for traditional vintage type designs this is what you will be seeing in this summer wedding collection.Although wedding fashion houses do not launch many collections during the summer season but this year we are seeing some brands launching collections often this summer season.
Usually, winter is the wedding season but because of Eid this time some of you might be having weddings during the summer season.Kamiar Rokni is working in Pakistan fashion industry for quite some time now the brand has produced high quality embroidered dresses which are inspired by vintage art.
Kamiar Rokni Summer Eternal Bridal Collection
Eternal bridal collection means those dresses which will be remembered for a long time as a bride you will like to wear those dresses which are talked about for a long time in your family.Because it will be only one time you will be wearing that dress on a special occasion so it should be special.
Pakistani wedding dresses have more variety because there are lots of different designs that are mixed together some of the designs are common in India and Pakistan both like Lehnga dress.This collection also includes lehnga of different style you can view it in the image gallery.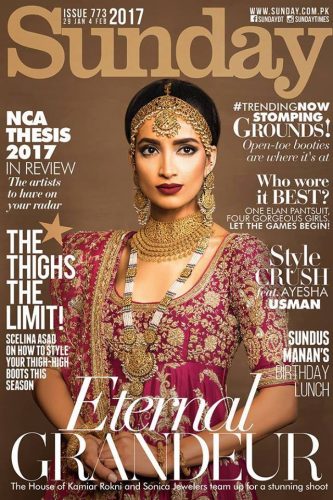 Color combinations are both darker and lighter because these dresses are not only for the summer you can wear them in autumn and early winter too.Because of the heavy embroidered work, a dress becomes heavier and it will be hard to carry during the summer time.
But the designer has maintained the balance between the heavy embroidered work and fabrics as this is the summer season clothing so light fabrics are used.But these are not much lighter like you can get in summer casual dresses.
Every wedding dress whether it's for summer or winter it will have some heavy embroidered work to make it fancy and special for the bride.This trend is different in other parts of the world their summer dresses are much lighter and not much fancy as compared to South Asian dresses.
We have showcased every type of wedding dress from western countries to the eastern side you can view them from the categories shown in the menu bar.Or you can search for something that comes up in your mind like finding more collections of Kamiar Rokni.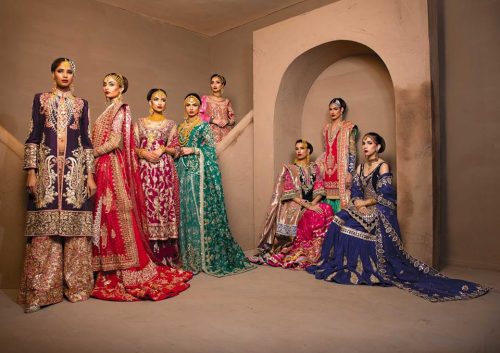 Kamiar Rokni collections are available all over Pakistan you can order these dresses online from brand's official Facebook page they ship outside Pakistan also.