Romanzo Summer Bridal Collection is the new line of bridal dresses by Julie Vino it combines the traditional styles with latest bridal fashion trends from around the world have a look at some designs below.
Julie Vino is an artistic wedding dress designer while growing up her interest was in fashion there she relaized that she can make it a carrer.Then Julie started taking fashion seriously by studying fashion from the top fashion school and have done internship in one of the top bridal house in Canada.
In 2008 Julie established her own brand in Israel which is the capital of bridal fashion designers in the world.All top bridal and wedding designers are from the land of Israel.Style and vision of Julie Vino is different from other designers her designs are bit more classic and modern with flattering combinations.
She is isnpired from different fashion trends around the globe like embroidery of Italy, handmade work of Indian bridal dresses and lace fabrics of France.Spring and summer is the perfect time to have the wedding ceremony if your wedding is near then you have come to the right place because today we will show you latest collection by Julie Vino Romanzo Summer Bridal Collection.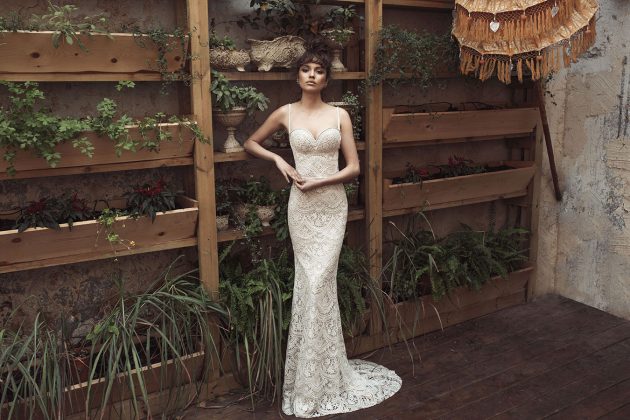 Romanzo Summer Bridal Collection
Romanzo collection combines the signature style of Julie Vino that is traditional bridal designs with modern trends that are displayed on the bridal runways.The choice of fabrics and cutting work of the dress is designed in a way that it will flatter the bride's body.
This collection includes long gowns, lace work on the front of the dress and jeweled work dresses all dresses fall in the luxury category of bridal dresses which are loved by brides all over the world.Every dress is different and tells the story of a bride that want's to look fabolous and unique for her best day.
Every girl want's to remeber this moment for the lifetime because it's a girl dream to dress like princess on her wedding day.Long maxi bridal dresses will give you the feel of the princess after you wear them with different luxury accessories like jewelry and bridal shoes.
Bridal shoes are also available with jeweled work in diamond coated designs which will match with these dresses here are some of the bridal shoes designs that you should check out.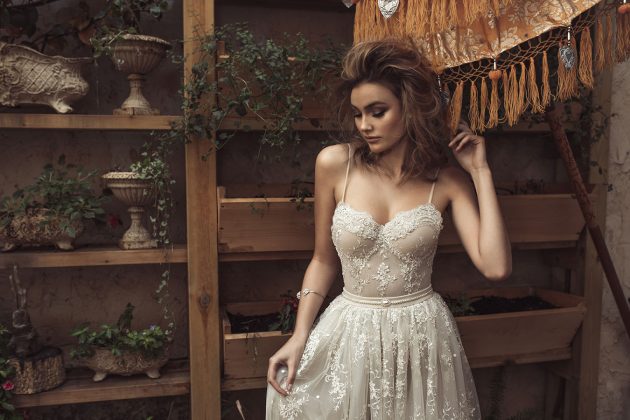 These dresses are fabricated in soft fabrics with some heavy jeweled work which will be comfortable to wear during the hot summer days.Because summer is so hot in some parts of the world if you are having a outdoor wedding ceremony then these dresses are best for the season.
The jeweled work dresses will shine more in the night time because of shimmers and shining materials that reflect light and it will shine on your personality just like the dress.Dress choices are many in this Romanzo Summer Bridal Collection you just have to pick the best match for your body.
Check out the complete collection and if you want to know more about these dresses or want to buy online log onto the official web of Julie Vino.