Lian Rokman Lace Bridal Gowns are luxury, elegant and will make you hot on your wedding day because of the designs that these wedding dresses have.
Lian Rokman was born in an artistic family her mother is a designer and pattern maker.Inspired by family work her love for fashion increases at young age Lian has started sewing clothes with her sewing machine.While at the young age when other girls play with dolls she was fond of sewing machines and were making something.
At her teens, Lian was designing clothes for her friends and family members.Around her twenties, she designed her first bridal collection.Her desire was to offer full service of bridal dressing and other accessories so she studied makeup and hairstyling to make her work perfect and offer more services to her clients.
Because of her hard work, she gained popularity in 10 years and produced special collections in these years.Lian's vision for bridal dresses is that every bride has her unique style that's why her bridal collections have variety and have a slight difference in each dress of her collection.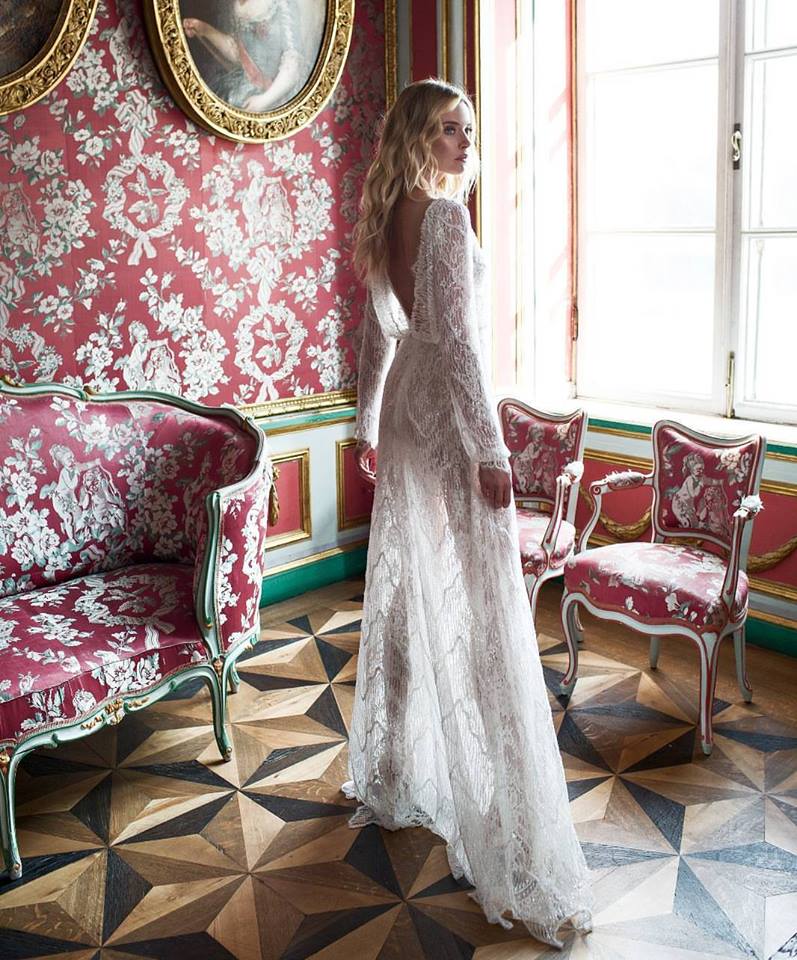 Her bridal collections have everything from classic vintage designs to modern and hot looking outfits which will make every bride feel proud and special on their wedding day.Each design of her collections are breathtaking and designed with best quality fabrics and materials available in the world.
Laces and other materials you see on her collections are imported from different parts of the world which are what you will see in Lian Rokman Lace Bridal Gowns Elegant Collection.Almost all of her collections are designed in a way that it will compliment brides body and shows her hot figure.
Lian Rokman Lace Bridal Gowns For Summer
Lace is used by designers to design their summer bridal collections because it makes the body hot and best for the summer days.Although it reveals the body and some woman loves to reveal their body because they wanted to be hot and look different for their special day.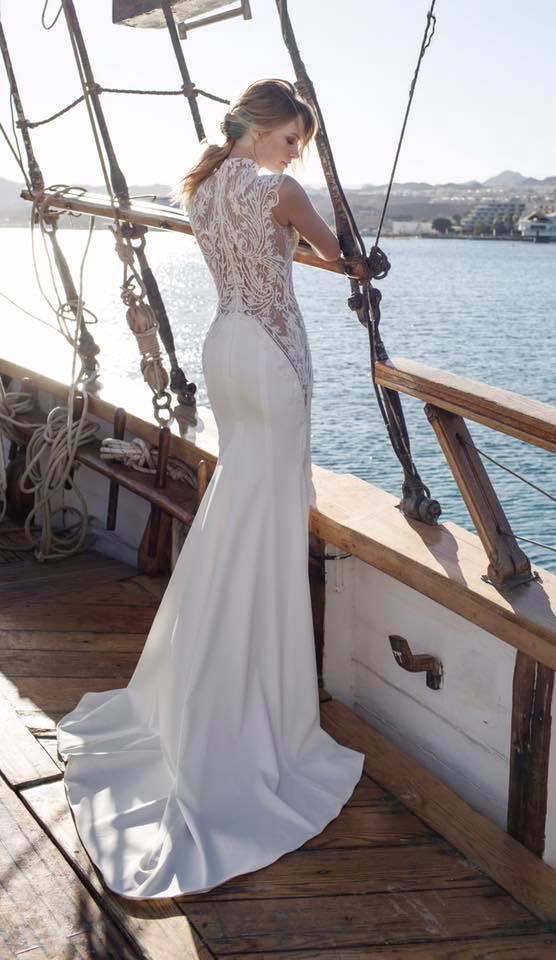 Lian Rokman Lace Bridal Gowns Elegant Collection features elements derived from different facets of gemstones.Topaz is clearly seen on multi-layered lace gown and the geometric cutouts highlight the heavily embroidered bead work.
Diamond shimmers are embellished on different parts of this Lian Rokman Lace Bridal Gowns Elegant Collection with some Quartz work.
With these dresses, you can consider Floral Lace shoes to make these dresses more elegant and complete the style which designer is giving you with the dress and you need to complete it by wearing perfect footwear and shoes.
Liam Rokman belongs to the next generation of fashion designers because she knows what today's bride wants and how to make her look sexy by offering beautiful collections like Lian Rokman Lace Bridal Gowns for the summer season.