Garden Inspired Wedding Shoot have all the ideas for your wedding from dresses to decorations and how you can have your wedding shoot check the complete gallery to find out.
We have been more focused towards dresses and accessories but have not really shared any photo shoot before but today we have a photo shoot for you that will guide you in your dress selection,hairstyle and how you can have your photo shoot.
This Toronto wedding shoot is amazing it had bohemian style wedding gowns wavy hair ideas and some wedding invitation card examples for you.
Garden Inspired Wedding Shoot
This photo shoot is inspired by the lush colorful gardens of Italy and dresses will give you luxurious look of bohemian inspired wedding dresses.You will love every work done on the dresses these are summer inspired gowns now summer is ending but its still time to wear lace bridal gowns.
If you are having wedding around the summer and autumn season then these wedding dresses are best for you with these dresses you can copy hairstyles also.Hairstyles are basically wavy hairstyles which can be done in minutes some hairstyles are shown with hair pieces also with jeweled work.
These dress designs are easily found in European markets if you live somewhere else then you can always ask for customize order from famous wedding tailors in your area.Some bridal dress designers have these types of designs but to have the same design like you are seeing in the images you have to order customized dresses.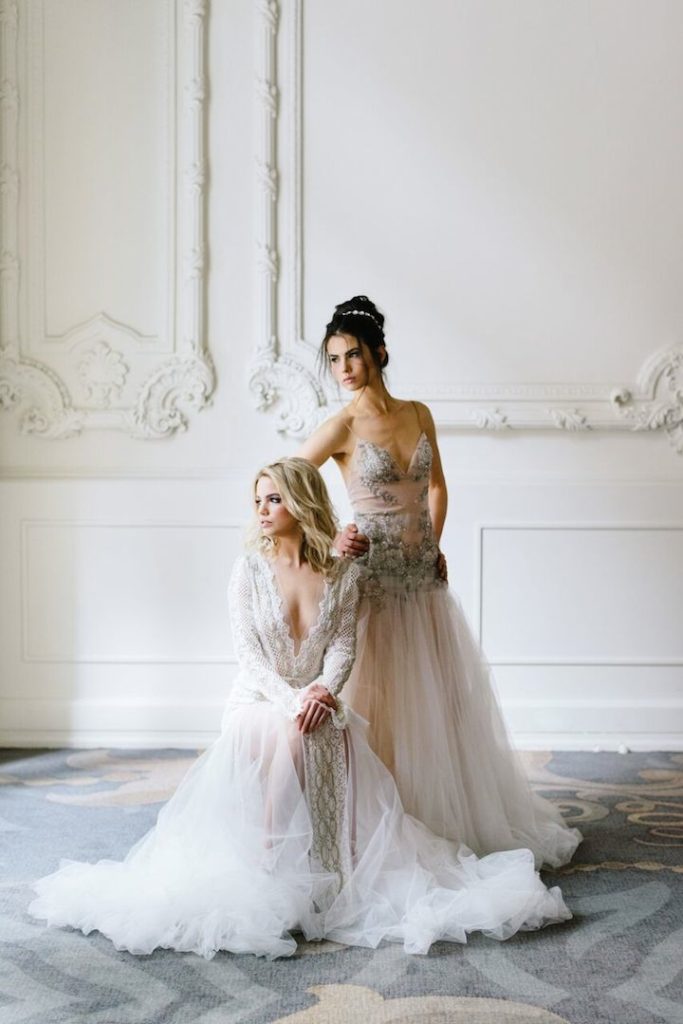 Some jewelry items are also shown including hair pieces and ear rings you can wear any type of jewelry you want footwear is not shown in the pictures we have posted a post on Floral Lace Bridal Shoes you can choose those designs for your wedding also.
Garden Inspired Wedding Shoot have lots of things for you for that you need to see everything clearly save all these pictures on your devices to look at them later when you need them.