Lorenzo Rossi Bridal Dresses are for the fall season as now we are moving towards winter more collections will be of the cold season browse through the complete gallery and find your dress type.
Lorenzo Rossi was unknown in the fashion world but because of his hardwork and dedication towards wedding dresses he is now known as one of the best wedding dress designer.Like every person he failed first but he keep on trying and bringing his new work to the market.
He always wanted to create something special and overcoming designs which inspire and give confidence on wedding ceremony as the world best women.Every girl want's to become princess on her wedding ceremony Lorenzo Rossi is not considering just the princess part he wants to give more confidence to women from his collections.
Lorenzo Rossi Bridal Dresses 
Lorenzo Rossi latest collection is known as Desert Mistress it is shot in that type of area which will give you desert feeling although these dresses are for fall season but can be worn during the spring-summer time.Designer have used lace and net work very neately it is clearly seen on part of dresses.
He have not overdone dresses because he wanted to create unique combination of luxury and style that can be loved by all.That's why dress types are different you will find dress of dreams because choices are available that are according to season and trend.
Floor length dresses with back less and net work designs almost every type of necessary elements can be seen on these dresses some luxury elements are also included like jeweled work or stone work to make you feel fabolous during your special day of life.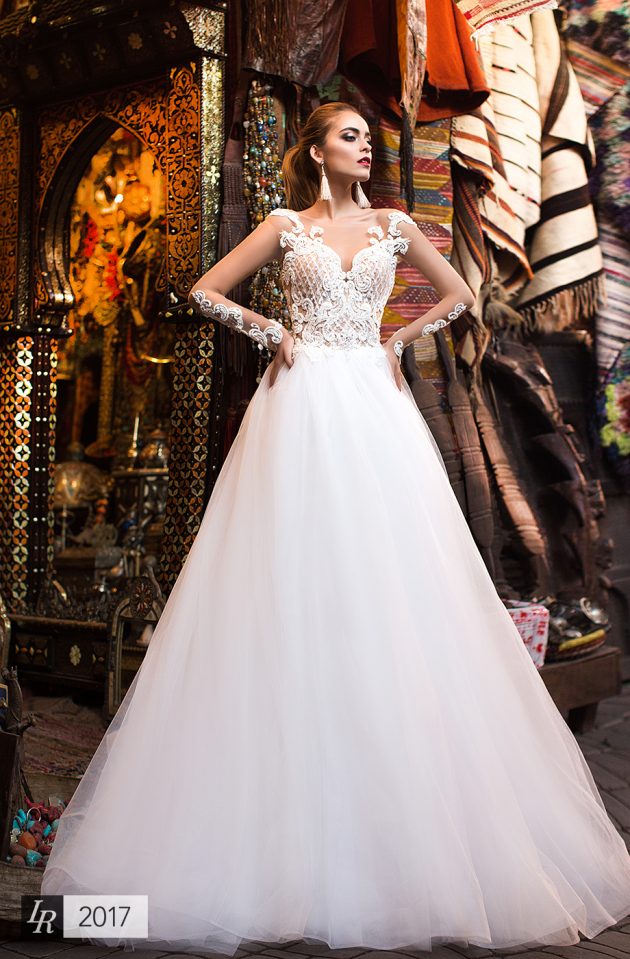 These dresses are made from finest quality fabrics available color choices are skin tone and white you can browse through the complete Desert Mistress Lorenzo Rossi Bridal Dresses gallery and find dress of your dreams.
See More:-Essence Australia Fall Bridal Collection