Essence Australia Fall Bridal Collection are beautiful bridal gowns inspired from vintage designs with touch of elegance and luxury work for the future brides.
Inspired by Vintage art work and designs this Essence Australia Fall Bridal collection is one of the most beautiful bridal gowns launched for the upcoming season.
Brand have launched a collection last year with different type of dresses like you are seeing in this collection that was for the winter also you can see that collection in Essence Australian Bridal Wear.
Essence Australia Fall Bridal Collection
Just like Israeli bridal gowns now Australian wedding dresses are also getting fame all over the world we know that Israel is the market leader when it comes to wedding dresses but Australia is showing their work and getting fame because of their designs and patterns.
On these dresses you will find illusion lace work,heirloom necklines and some romantic silhouettes each design have beautiful vintage detail work that is completed with the modern design and trends of wedding dresses.
Brides looking for adding glamour to their wedding dress will love this collection this is for the fall season so if you are getting married during the autumn and winter season these dresses are perfect you.
Dresses are in both white and off white colors with jeweled work embellished all over the dress you just need to find the perfect combination for your special day.When buying a wedding dress you should have some points in your mind first is the season you can't wear a summer dress in winter.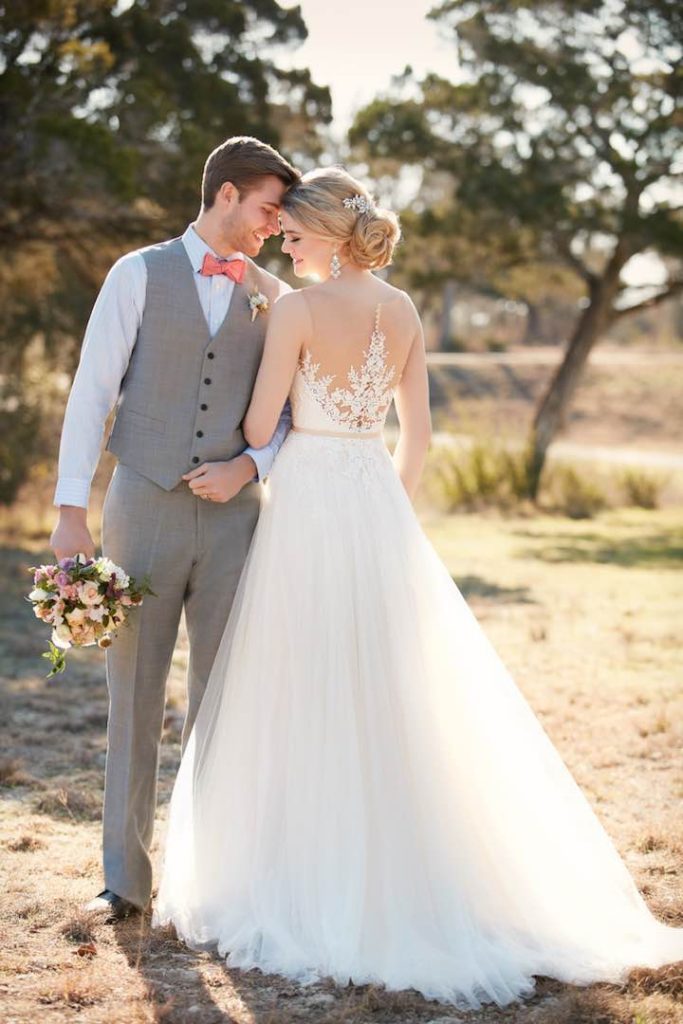 Second is are you going for a customized dress or branded one which will also be customized but designs are already shown to the public.Brands reputation is also looked because some low quality brands will not provide you the best work.
But on yourfirstwedding.com you will always get best quality brand info and last you must consider how the dress will match with other accessories and hairstyles.If you have decided all that then sit back relax and enjoy the Essence Australia Fall Bridal Collection image gallery to choose your dream dress.