Fall Mehndi Designs are for the wedding season that is going to start after some months this post includes mehndi designs for both brides and women who are going to attend the wedding ceremony.
There is not much difference between fall mehndi designs and summer mehndi designs the only difference you will see in mehndi designs are bridal mehndi and mehndi designs for the women who are going to attend the wedding.
Just summer mehndi designs are light and winter mehndi designs will be dark but bridal mehndi designs are drawn with great care because its for the bride special occasion so mehndi artist do it carefully.
Fall Mehndi Designs
Fall is the season of wedding ceremonies and enjoyment in Pakistan because summer season is so long not much weddings will happen around that time that's why fall/winter is chosen as the wedding ceremony season.For this season you should have dresses and footwear ready for the event that is according to the season.
As we will be updating you about the dresses of upcoming season Mehndi designs will remain common that's why we are sharing it first before the season.So you can have clear idea about the designs and you can even try them on upcoming festive event like Eid Ul Azha.
Mehni art is famous among Asian countries other parts of the world are adopting it as Mehndi tattoos but its main importance is in Indian and Pakistani wedding fashion.In Arabic countries it is only seen on weddings but during the festive seasons you will see Indian and Pakistani women hands and feet filled with different pattern of mehndi.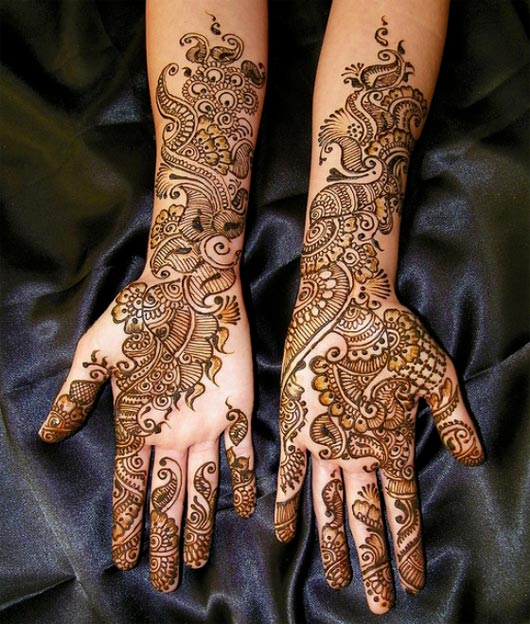 Mehndi designs can be made on hands,foot and other parts of the body most famous one's are hand mehndi because it is more visible then foot mehndi designs.Below you will see Fall Mehndi Designs which are based hand mehndi designs check them out and save your favorite pictures.
See More:-Bridal Eid Mehndi Designs