Faraz Manan Bridal Lehenga Designs are for both winter and summer season weddings because of the different fabrics used see all designs shown in the gallery.
Faraz Manan is famous designer label name in the bridal and hot couture dresses and now in lawn industry too he have designed almost every type of traditional dress using every fabric available.That's why he is one of the versatile designers around that have trendy designs for all occasions.
His main and more focused work is for the brides he have shown numerous of bridal dress designs on Bridal Fashion Weeks of Pakistan.Because of his luxury artistic work bridal dresses are more sold every bride want's to wear his designed work.
Faraz Manan Bridal Lehenga Designs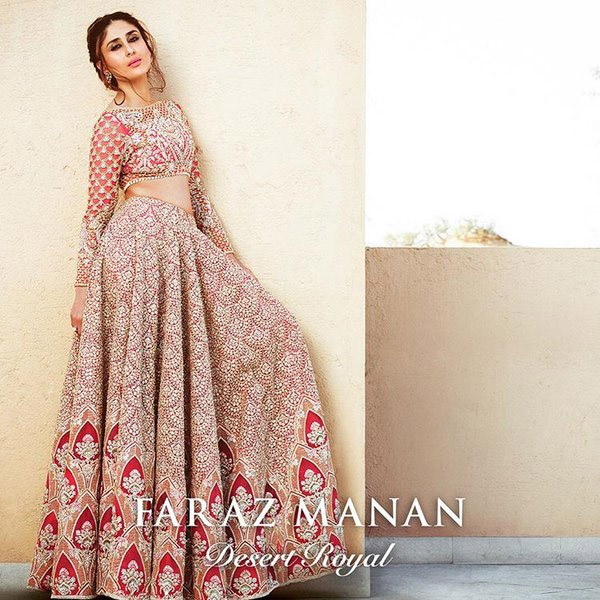 Although he have designed every type of traditional bridal dress we will be discussing about his lehanga designs because its the most chosen dress on weddings.He have taken his work internationally now well known in India too if you have seen his last lawn collections then you must have seen Bollywood diva Kareena Kapoor.
He have taken Kareena Kapoor two times for his lawns and recently launched Desert Royal Collection this post is not about some specific collection.This is about the lehanga dresses he have launched recently in different collections that were launched in last six to twelve months.
These lehanga designs are for brides and single women can be worn on weddings or on parties as this is the season of festive occasions you can wear these on Eid's too.Some dresses are with heavy embroidered work and some have light thread work each dress is unique because its for different season.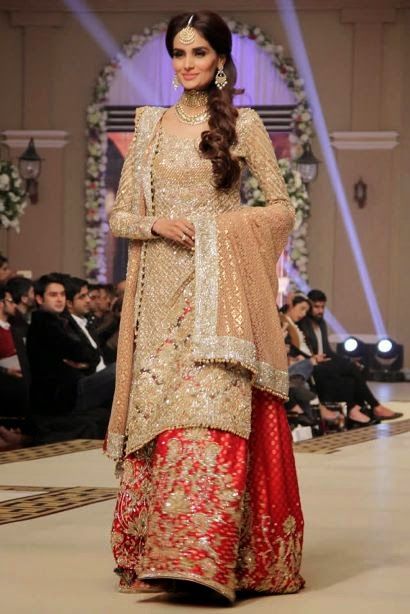 Luxury elements and stone work is added to make these dresses more eye catchy all dresses are according to the traditional culture of Pakistan.Sit back relax and enjoy the Faraz Manan Bridal Lehenga Designs which are suitable for weddings and festive season.
See More:-Istanbul Bridal Collection