Berta Fall Glamorous Bridal Collection are hot sizzling bridal dresses that can be worn in Autumn and Winter season some dresses are suitable for summer too see all of them below.
As a future bride you must be looking for a dress that is unique and have some glamour in it bridal dresses have many types bridal gowns itself have many different design categories.
Some are princess style gowns and some are hot gowns which will show up your figure and body beauty these types are becoming more famous these days because of glamorous designs.
Berta Fall Glamorous Bridal Collection
This collection is launched for the fall season but have summer dresses too because seasons are different all over the world when there is a summer somewhere its winter in some part of the world.
Berta's collections are famous all over the world because of modern silhouettes and design of art work they apply on the dresses.Every future bride is first suggested to look at the bridal dresses of Berta and choose the one according to her liking.
Designer team at Berta is very creative and innovative they have designed unique modern designs that have some traditional and classic touch to them.Brand is working in the industry from more then 20 years and have outlets in more then 70 countries.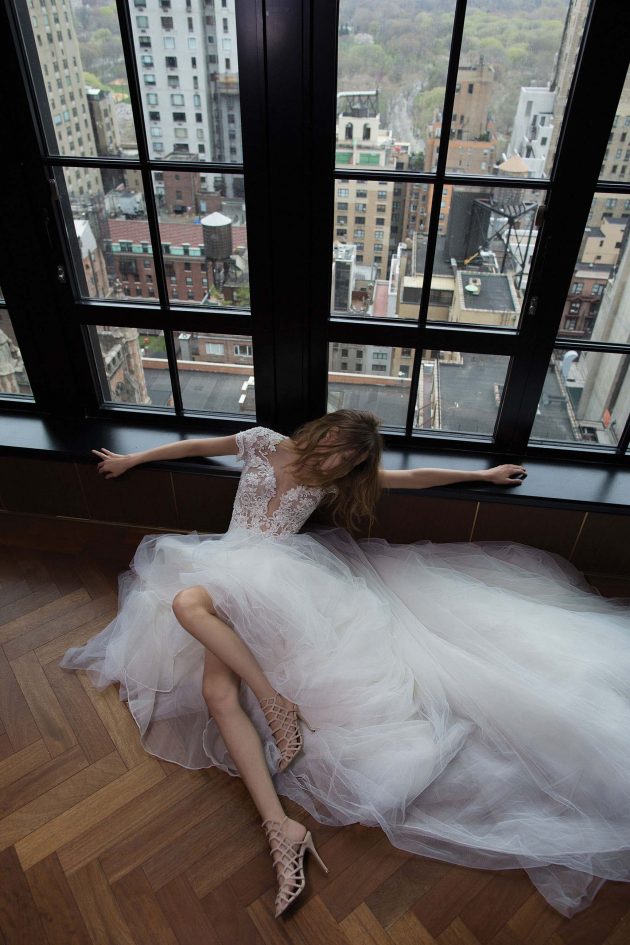 Over the years they have shown almost every type of bridal dress that a bride need to wear on wedding brand is considered as the top bridal dress manufacturer in the world.Everything is perfect in Berta bridal dresses does not matter which season you are going to marry these dresses will increase your beauty more.
Luxurious elements are also included which you can see in dress images front side is embellished with different materials laces with stone work is done on chiffon fabrics.Berta Fall Glamorous Bridal Collection is a piece of an art that must be selected for your special day take a look at all of them below.
See More:-Berta Summer Bridal Collection