Charlotte Balbier Wedding Dresses are glamorous sensual and luxury in every way you will love to wear any of these dresses for your special day have a look at the designs below.
Charlotte Balbier is a British wedding dress designer brand  eastablished in 2003 and over the last decade have become the leading British bridal brand.Brand is famous around the world because of Charlotte unique patterns and designs which is loved by brides.
Charlotte love of fabrics, beautiful detailed work and luxury elements is evident and seen in every collection.Every bridal gown is diverse, versatile, beuitful and always designed with Charlotte signature style.
Gorgeous bridal gowns are seen in every collection of her which have beautiful styles, colors , patterns and artwork that is done according to the season.Most bridal collections are for the spring/summer time because this is the time of the year when most people will be getting married in some countries.
But in Asian countries trend is different people select those days which are near the festive event and winter season for the marriage ceremony.That's why you will see bridal gowns for every season in Charlotte Balbier Wedding Dresses Collection.
Charlotte Balbier Wedding Dresses 
In this latest bridal collecton Charlotte Balbier makes a strong case for the use of lush and bright colors in her Bohemian Blush bridal collection.It is a dreamy collection for the upcoming brides who want to see them in beauitful eye catchy patterns and designs.
Colors of Bohemian Blush Collection
Classic ivory champagne shades
Ballet pink
Sugared peach
Blush pink with peach
Pearled ivory
Pistachio green
As you can see Charlotte have used unique color patterns on traditional white bridal gowns it may be looking white in the images but have the shades of other colors mentioned.
Walking barefoot, hand in hand with her true love. A dreamer, a true romantic, a free-spirited bride who knows her own style and is not afraid to express her individuality
A wedding day is special for the bride on that day she wants to look perfect and best from all other days that's why everything should be perfect.Dress is the first accessory woman buys for her wedding it is chosen after great consideration and consulting with the experts.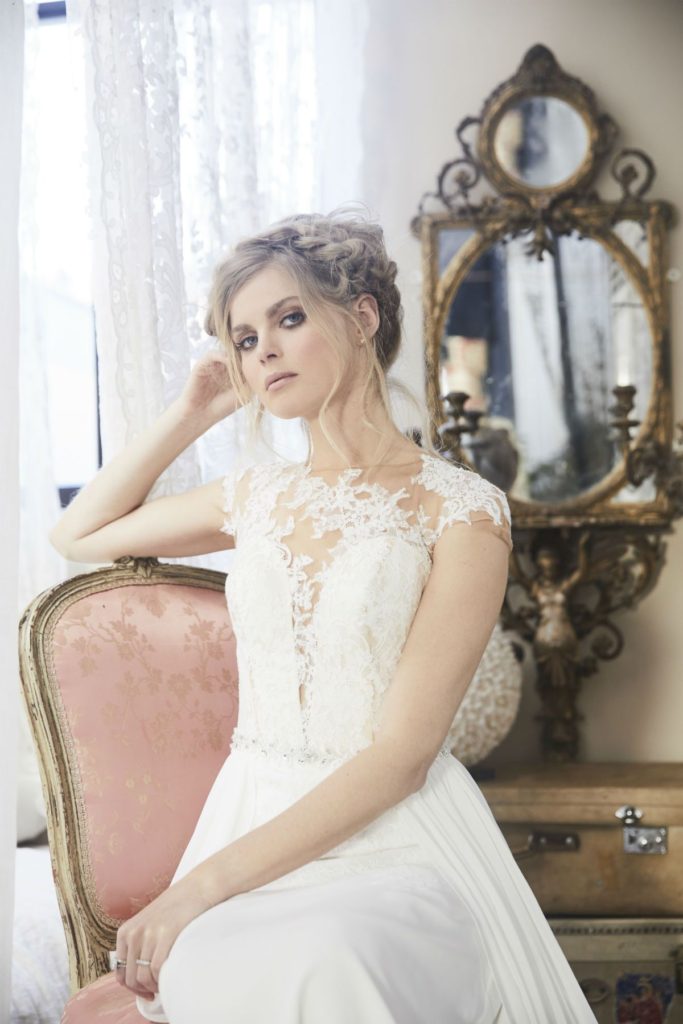 Your wedding planner will takecare of everything but you should also give some input the planner will show you new bridal collections which are recently launched then you have to pick your choice.But before wasting time with the planner we suggest you check our bridal gowns category to keep an eye on the latest bridal gowns launching in every season.
Charlotte Balbier Wedding Dresses will make you stand out from the crowd there is a versatile range of wedding dresses which you will love to wear on your wedding.Have a look at the images of Charlotte Balbier Wedding Dresses Collection and choose the best one for your special day.