Julie Vino Venice Collection is elegant, stylish and has the class of luxury elements to make you feel special and fabulous on your special day of life.
Venice is the most romantic city in the world it refers more to love than any other thing whenever there is a poetry or story about love Venice will be part or will have reference related to it.
Julie Vino is a young Israeli bridal dress designer since her childhood she has been creative and artistry.While growing up she realized that fashion will be the choice of her work where she can express her creativity and talent.
She has studied fashion design from a leading academic fashion institute followed by the internship in leading bridal fashion house in Canada and Israel and in 2008 she launched her own label in Tel-Aviv.
Julie Vino is inspiring you to choose your wedding dress which is inspired by the city of love to celebrate the love on your special day.
Julie Vino Venice Collection
This collection is inspired by the Italian theme of season past and has luxury elements which show the glamorous look of the bride.Because this collection is inspired by the city of Venice you will see Italian reference in every detail of the dress.
Each piece of Julie Vino Venice Collection has been created with luxe romance of Venice in mind.With the touch of luxury and sensuality, this collection will make you fall in love with all the designs.Every gown is unique and presents something special in a bride you should pick the one which inspires you and in which you think will look like the princess of your Groom's dream.
Julie Vino Venice Collection Features
Delicate lace embroidery
Illusion bodices
V-necks
Beading work on different parts of the dresses
Luxury elements used all over the dresses
Net and lace work on dresses
Floor length long dresses
Fishtail designs
Two straps and without straps dresses
Every dress of Julie Vino Venice Collection is special and will make you special on your wedding day.These dresses will show the hot figure of the bride and makes her sensual and hot so the Groom won't take his eyes off from her.
If you want a nice hairstyle with these dresses then see Bridal Hairstyles Summer Ideas because of the summer these hairstyles will work great with these summer bridal gowns.
In case of choosing footwear, there are many options available you can take inspirations from Floral Lace Bridal Shoes in which we have shown some of the best bridal footwear available and will look great with any dress of this Julie Vino Venice Collection.
Julie Vino Venice Bridal Collection Video Preview
The designer team of Julie Vino has posted the teaser or you can say trailer of the dresses in the video form while photo shooting every picture you see in the gallery and every dress is shown in the video.
Venice Bridal Collection Designs
Let's see the designs that are available for you in the Venice collection sit back relax and enjoy the images and appreciate the art and talent of Julie Vino.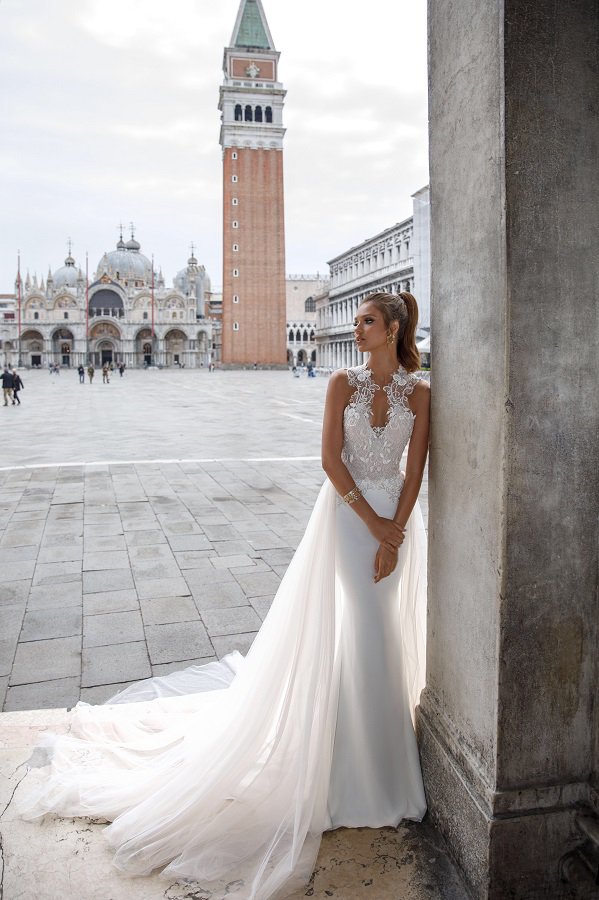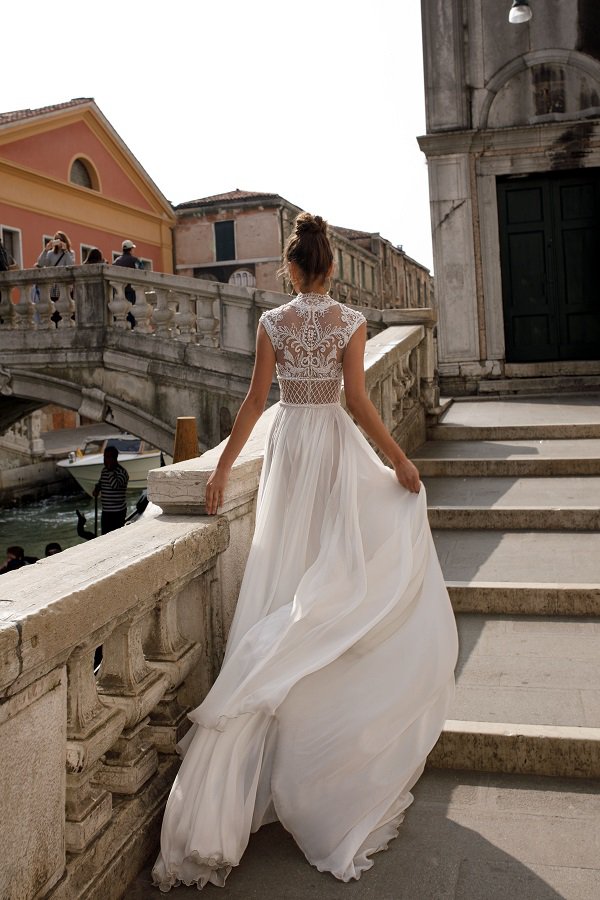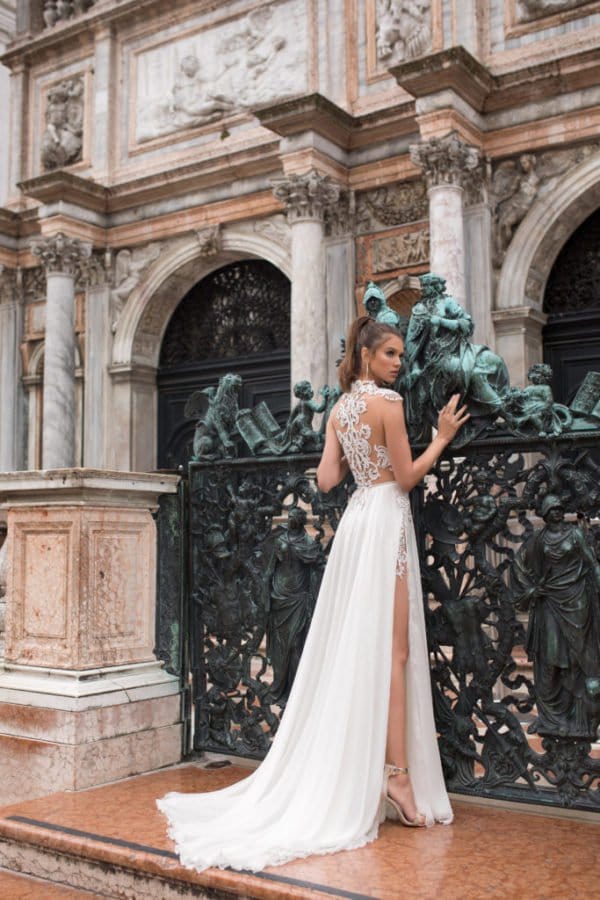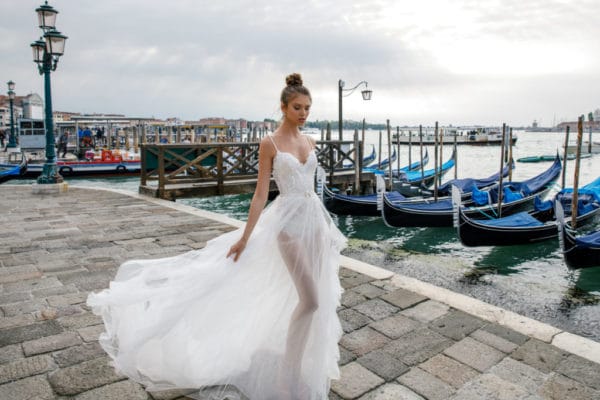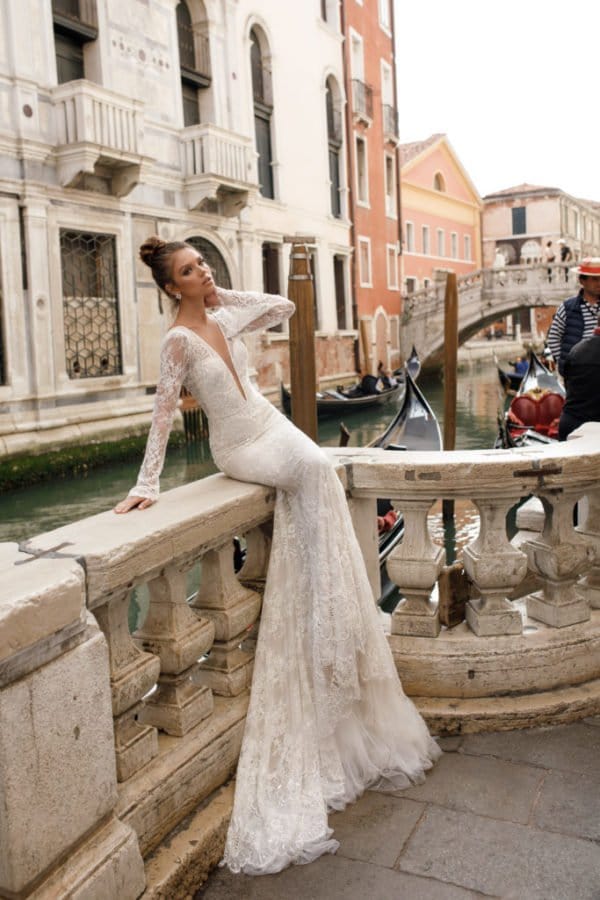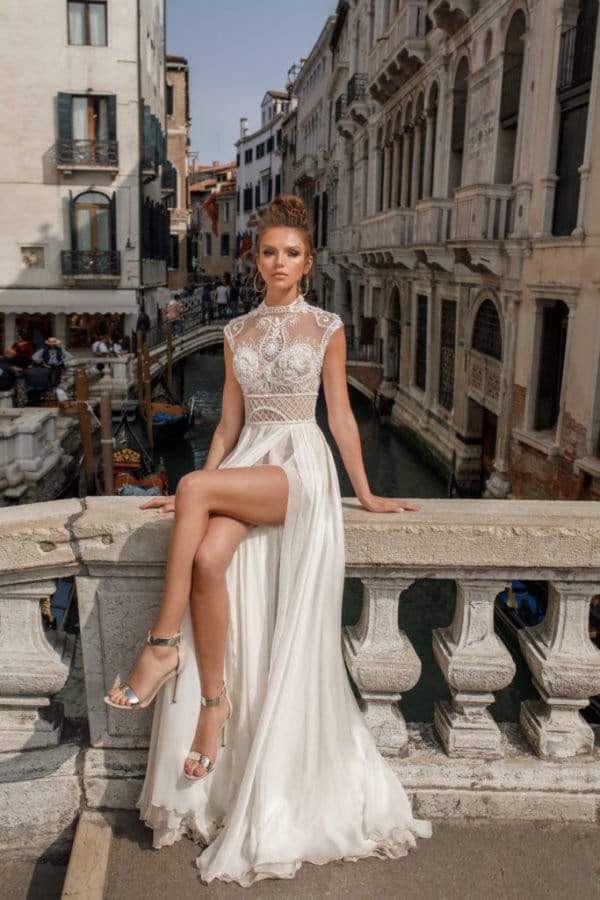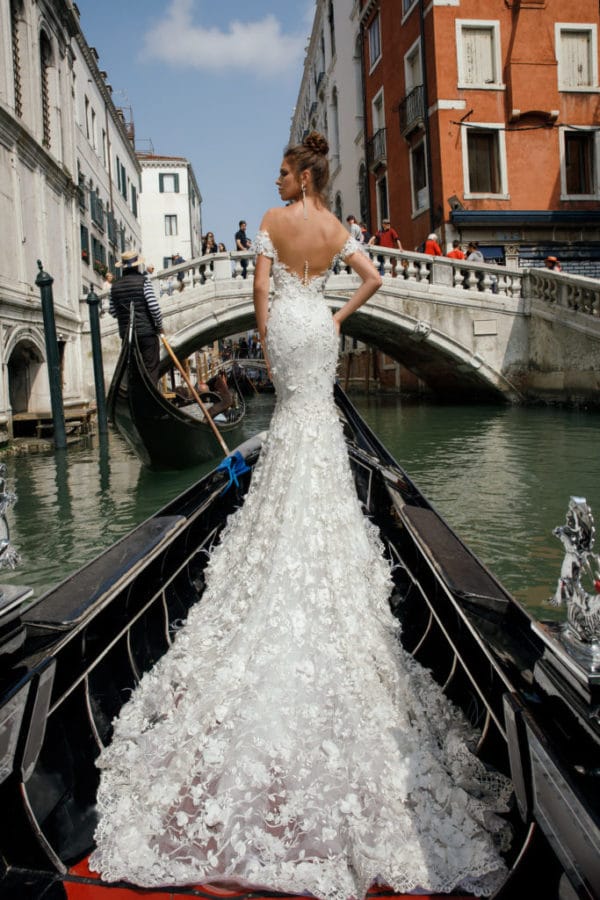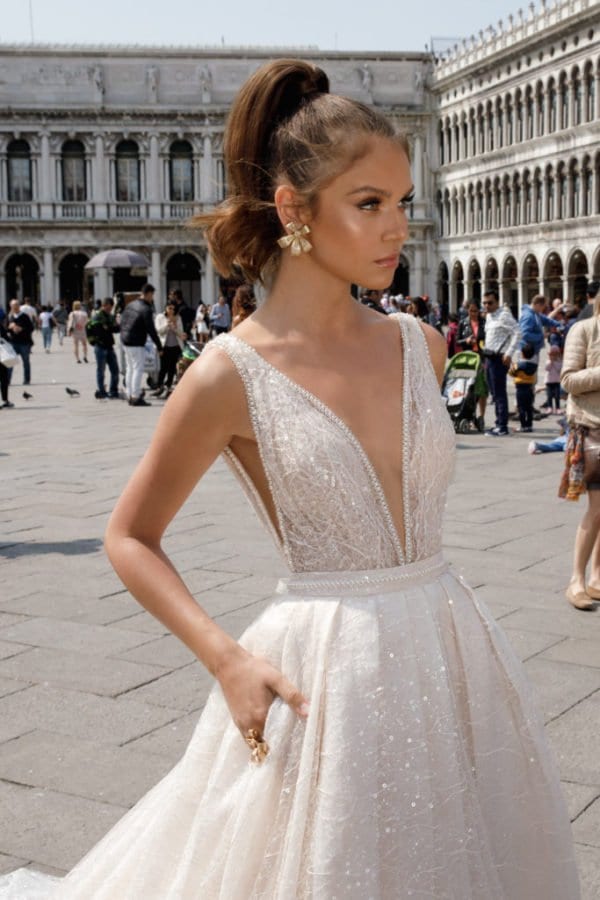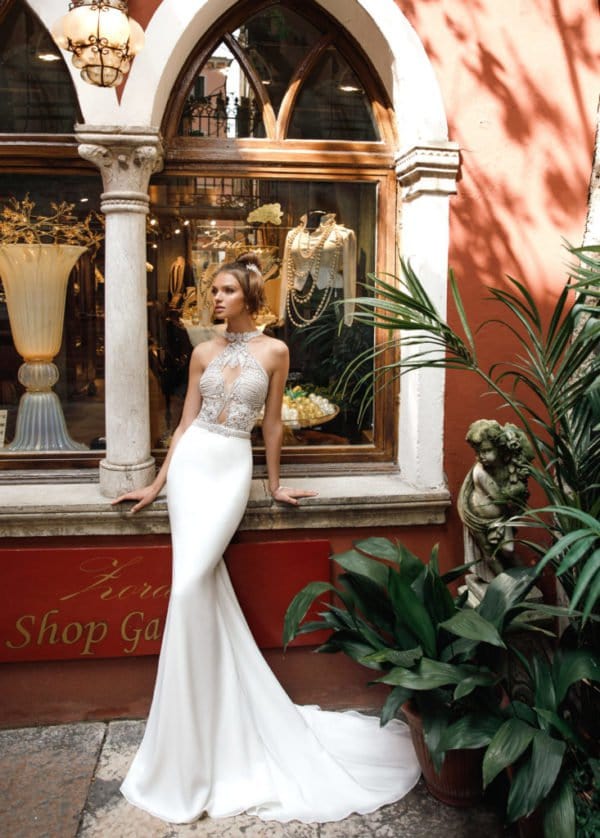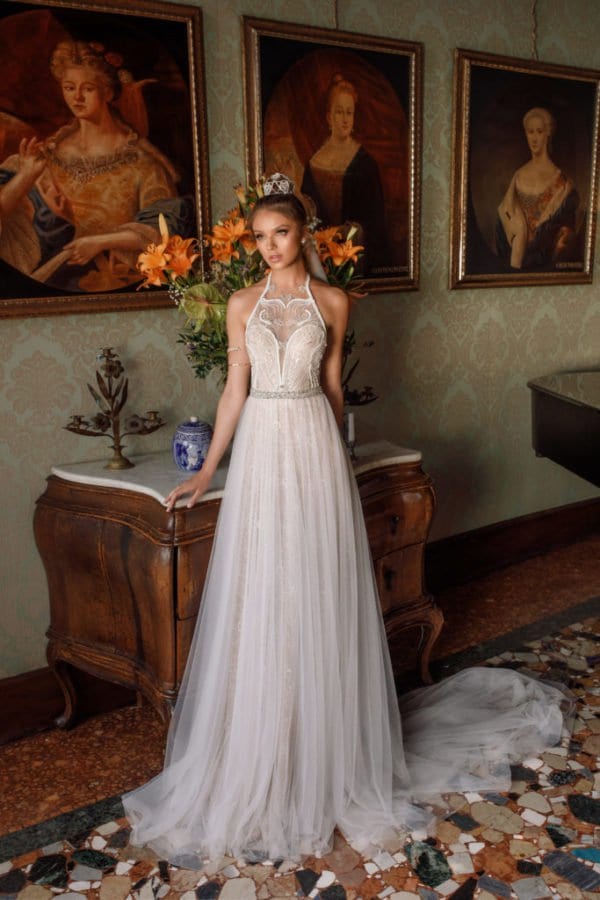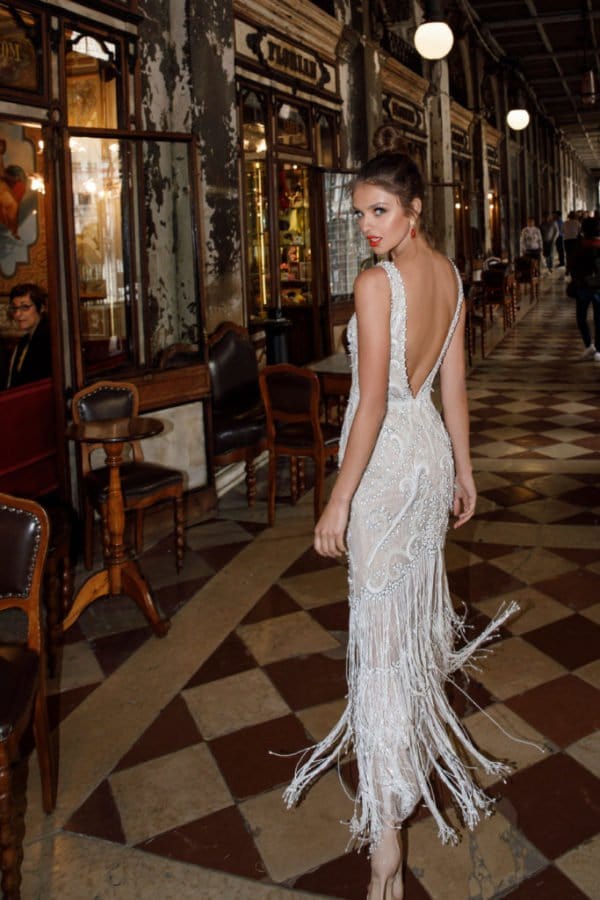 Aren't these bridal gowns amazing we are sure that you will love every part of this Venice collection which makes you fabulous and glamorous on your wedding day.