Walima Dress is designed in different way then the baraat and other event dress most of these dresses are in light colors check out some exciting walima dresses that you can wear this season.
When you are bride you are the center of attention everyone is looking at you you are the star of that night and you always want to look great because its the most memorable time of your life.Walima is the Islamic term of wedding reception ceremony which happens after the baraat day.
Every bride wants to wear some elegant dress types for this day because its the last event of her wedding ceremony there are many varieties of walima dresses available in the market.Most of them are the traditional dress types like lehenga,gharara,shara,sarees.
The main focus is on the color because dark shades are already worn on baraat day like red,purple,magenda that's why every bride prefers light colors to appeal her personality in charming way.Colors may be light but embroidered work can be heavy that depends on you what type of dress you are looking for.
Some brides will prefer heavy embroidered and some will like light embroidered and printed work as this is the bridal category dress so it will always be in elegant and luxury type forms.Many brands provide these types of dresses in Pakistan in economical and expensive price tags.
Price depends on amount of work that is done on the dress it will be related to jeweled work too because that work is expensive there are some local brands in all cities of Pakistan which produce such quality dresses in low prices you can always see the quality by touching the dress.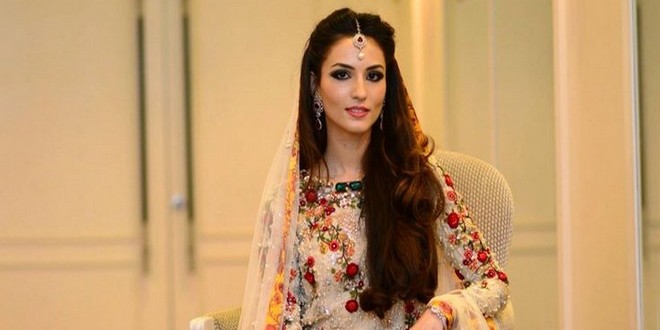 We are focusing on summer bridal dresses so these walima dresses are perfect for this season so that you can feel comfortable in heat days and enjoy your wedding ceremony too.Now its time to see Walima Dress designs by different designers that we have selected for you.
See More:-Istanbul Bridal Collection