Bridal Hijab Dresses are worn by brides of the Muslim world we will be focusing these dress designs for the Pakistani brides check out the gallery and see some hijab bridal dresses.
If you have habit of wearing hijab from childhood and want to continue this on your wedding day then we have some stylish and elegant bridal hijab dresses for you.These dresses are not for just brides women who are attending wedding event can wear one of these dresses also.
But in Pakistan hijab is not much worn on weddings because there are other dresses that are worn and famous traditionally.These types of hijab dresses are worn in countries like Malaysia,UAE,Saudi Arabia,Turkey and other main Muslim countries.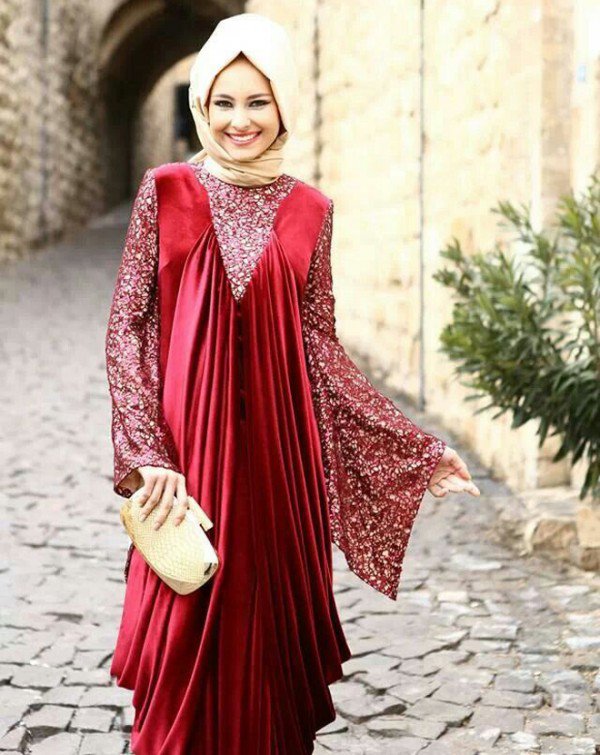 If you want to look elegant and stylish in hijab on wedding event then you should check out our collection of images that we have selected for you.Now fashion trends are changing abaya's and hijab are available in different styles and designs to make you fashionable according to your tradition.
These are not typical bridal dresses like lehenga and other types these are more like gowns and western style floor length dresses but with hijabs.Turkish and Arabic brides like to wear these dresses more then any other country bride because of the Islamic tradition.
We have collected multicolored hijabs that are matched with the bridal dresses all the dress types are modern and make you elegant on your special day.You can even wear these dresses after the wedding on parties and events to look fabulous on any event.
Wearing hijab on weddings is different in Pakistani tradition because not much women tries this fashion trend.But Pakistani women living abroad in Untied Kingdom and United States have tried this fashion trend on weddings.
You should give it a try to look different then other brides because when every bride will be wearing lehenga and other dress types you should look unique from them.These Bridal Hijab Dresses can be bought from special abaya's and hijab stores which have these types of collections you can even order online from various stores.
See More:-Bridal Sharara Designs