Bridal Sharara Designs are available in different types and styles for Indian and Pakistani brides check out all the designs from the gallery and see what you can wear on your wedding.
Sharara is an old South East Asian bridal dress which is worn by Indian and Pakistani brides on their special day this is very old type of wedding dress that is again in fashion now a days with more modern designs produced by the designers.
Designers always use old ideas and convert them into modern forms to make something new that bride will love to wear.The origin of this dress type is from India top families like of Nawab's in subcontinent started wearing this dress type in parties and on weddings.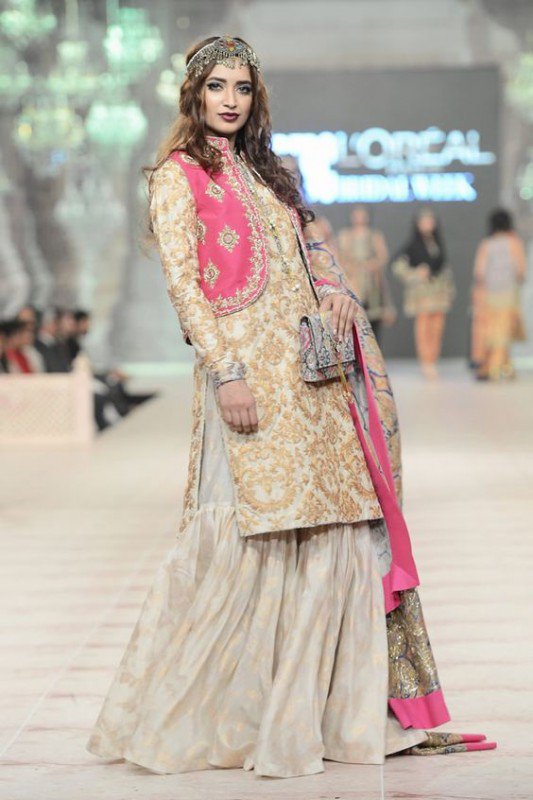 Then it become the ultimate choice of wedding wear in India more commonly in Muslim community after the partition of India and Pakistan.Pakistani women was still wearing this dress type for many years until the new form of floor length dresses came into the market.
This is now again in fashion just for the wedding day floor length dresses of different types are still the choice for bridal party dressing.Sharara is a trouser type which is fitted at the top of the leg but it is stitched differently then trouser and top of the dress is same as other bridal dresses like embroidered kameez you must have seen.
Now Sharara have different designs in Indian and Pakistani markets we will be showing you some of the top brands Sharara dresses.You can get these designs from any designer who design Sharara dresses there are quite few in Pakistani and Indian markets.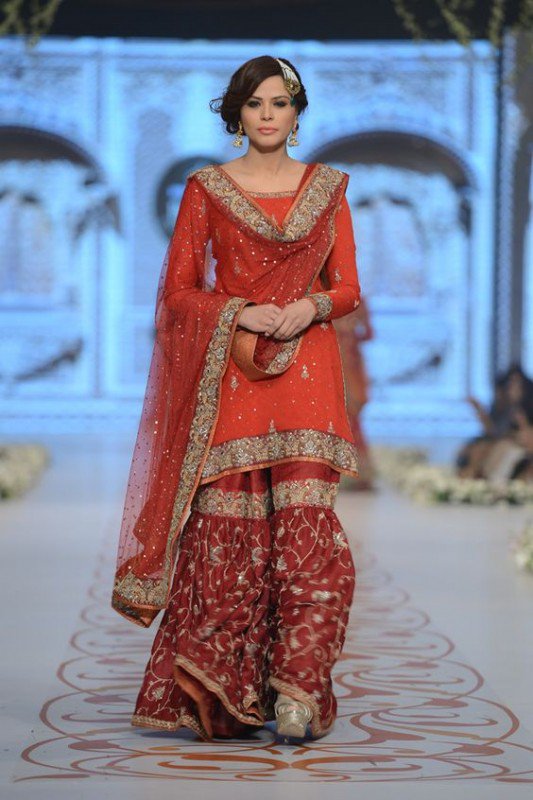 This can be worn as bridal party wear dress too if you are looking to style in a very traditional way other wise these are now only worn on baraat ceremonies by the brides.See all the Bridal Sharara Designs from the gallery and check out the latest trends of bridal Sharara dresses that you can wear in wedding season.
See More:-Luxury Indian Bridal Lehenga
Bridal Sharara Designs