Ali Xeeshan Summer Wedding Collection was launched recently by the designer at the bridal fashion show lets check out the complete designs from this bridal wear.
Ali Xeeshan is one of the finest bridal designer from Pakistan his collections are based on bridal traditional designs and bridal party wear dresses.Recently held fashion week at the PC Lahore saw the beautiful printed and embroidered collection by Ali Xeeshan.
Unlike the dresses from Fahad Hussayn this collection is more into traditional designs.With these bridal dresses you will also see some groom sherwani's and other groom dresses too these are shown to have the complete set of bride and groom dresses.
If you both are looking for some new type of wedding dresses then this collection is for you.You both can choose a complete set which is designed by the designer for you.In this way designer have solved one problem for both bride and groom looking to wear matching dress in traditional designs.
Both groom and brides can look at the new designs of dresses groom's dresses are also in glamour forms different types of kurtas and sherwani's are part of this collection.Groom dressing is also important men don't care about them much.
But Groom dresses should also be in stylish patterns that's why Ali Xeeshan have produced Groom dresses too with bridal one's this is the first time Ali Xeeshan have launched groom dresses with brides.
Glamorous and vintage dress designs are used by Ali Xeeshan to make this collection more stylish and combining them with modern designs.He have used top quality fabric materials motfiz and embroidered designs on these summer bridal dresses.
In summer season mostly people don't have wedding ceremonies but if you are planning to have wedding near the summer season.Then this collection is perfect to wear in spring and summer end season.
Bridal dresses can be worn in all season whether these are made for summer or winter season but if you are conscious to wear specific fabric in specific season.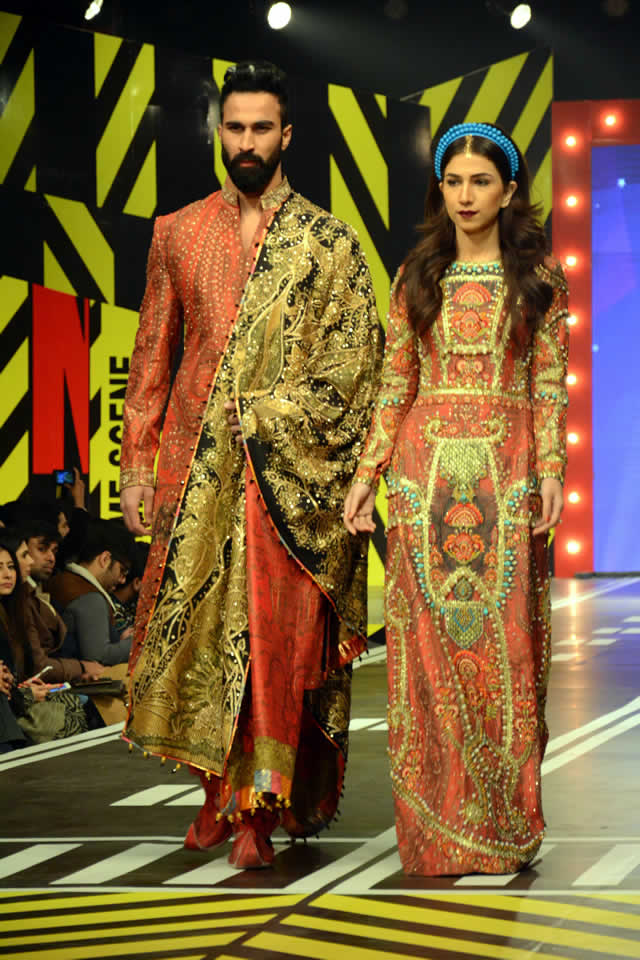 Then you can look at our other posts which are season wise we have collections from all over the world to make your wedding stylish and special.
By wearing summer bridal dresses from Ali Xeeshan you will look gorgeous like never before so lets check the Ali Xeeshan Summer Wedding Collection designs in the following gallery.
See More:-Bride Groom Traditional Wear By MNR Studios
Ali Xeeshan Summer Wedding Collection 2016