Teena Durrani Omorose Elegant Bridal Collection is the new luxury bridal wear from the designer for the Pakistani brides living in the country or abroad check the designs.
Teena Durrani launched her latest luxury bridal collection with the name of Omorose collection this collection is much better in design and styles from the previous one she have shown.
All the designs are inspired from 18th century gold glitched edged mirror of that era converted to the traditional embroidery to make this collection more attractive.Bright and beautiful shades of colors are used like soft cream,gold,green with red jewel stone work that you will see on every dress.
Teena Durrani have combined beautiful designs of western and eastern clothing styles for the Pakistani women because now brides want different types of bridal wear.The dress types are same like lehenga floor length dresses but are with different designs.
Now designs are changing everyday dress type names are same but designs are always changing.Change is necessary because people are bored  from old type of same dress types that's why designers have to be clever in this field.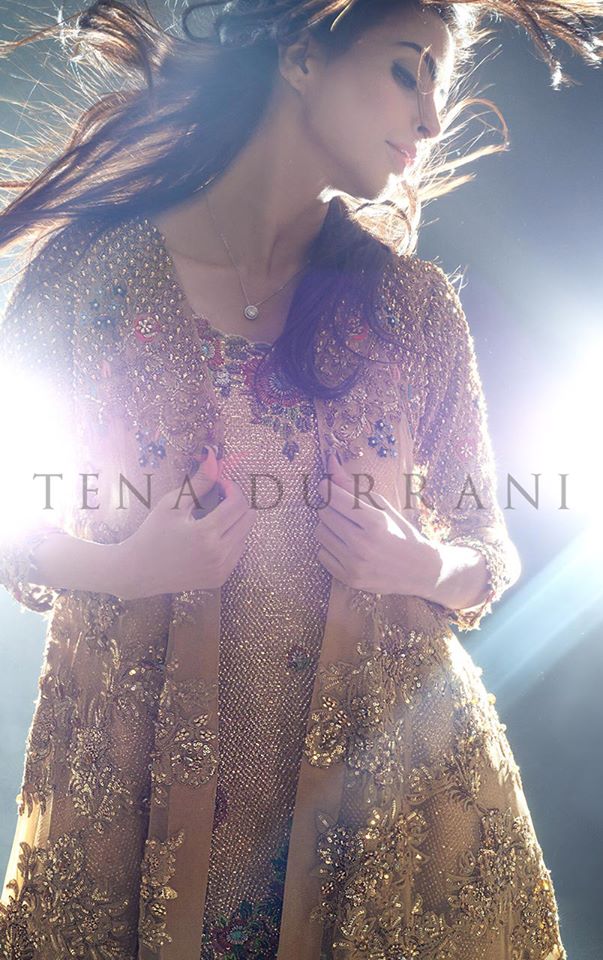 That same thing have been done by Teena Durrani in this Omorose collection she have reused the vintage styles in new patterns to make her collection more elegant and stylish.All the dresses are categorized as luxury dresses because of the jeweled work you are seeing on the dresses.
Now all the designers are using jeweled work embroidery to make their collections standouts from others every dress is with detailed embroidery work.Embroidery is necessary on every bridal dress and how designer use it is the main thing of the bridal fashion.
Teena Durrani have done best job in the embroidery category if you have seen her previous collections then you must knew about some of the designs.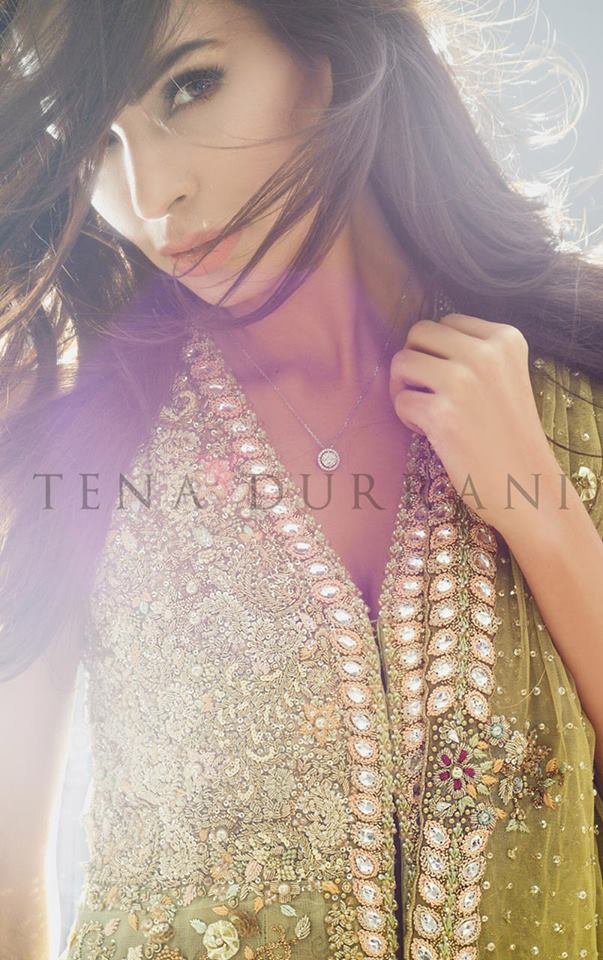 Make your wedding more stylish with Teena Durrani Omorose Elegant Bridal Collection if you are not bride and single.Then still you can wear these dresses to look more stylish and elegant from other women.
See More:-Teena Durrani Bridal Wear At Fashion Week
Teena Durrani Omorose Elegant Bridal Collection