Pakistani Wedding Mehndi Dress Designs are for just one event which happens before the baraat not much options are available in this dress types but there are some which you can try.
Mehndi is one of the event of Pakistani wedding that is necessary and important for both bride and groom this event is also in Indian tradition known as Haldi.This event happens mostly in their own houses but some people combine this to make it much better.
On this event relatives of bride give their well wishes and put mehndi on her body the colors of mehndi is yellow that's why yellow dress is worn on this day.But there are other color related to yellow that can be worn on this day there is not much variety in choosing dress type like you have in baraat and valima functions.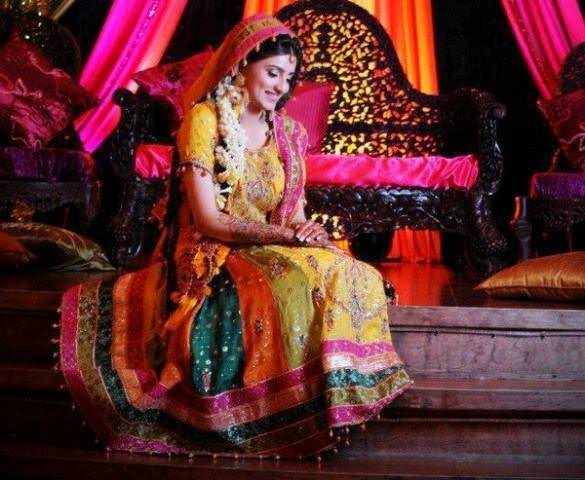 The women who are attending the mehndi event can wear other color dresses too but if you choose the yellow then its perfect color for you.We will only be focusing on brides dressing on mehndi event which does not needed jewelry to be worn with it.
These dresses are not by only one designer we have selected them from different designers most of them are not from famous names because these dresses are available on bridal shops.As we are focusing more on common people so you don't have to worry about where to get these dresses.
Just find any local shop which is near you and have bridal dress designs for every event.Yourfirstwedding is here for you always to help you decide what to wear on your wedding we have previously shown lots of designer stuff which is always a better choice if you are going to invest for your wedding.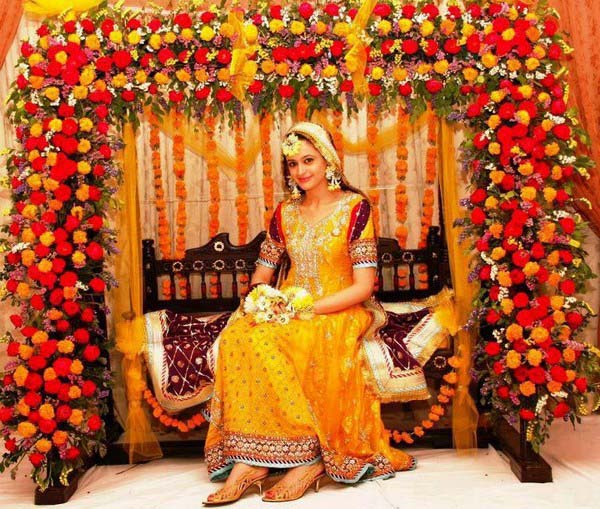 But somehow if you can't get a designer dress then you can choose the one's which are available on shops.This is the spring season in Pakistan till April lots of weddings will happen so why not wear something unique and elegant on your mehndi event.We are sharing some Pakistani Wedding Mehndi Dress Designs which you can see from the gallery and select your mehndi dress same as shown.
See More:-Pakistani Wedding Dresses For Summer Season Weddings