Maria Ali Bano Bridal Spring Summer Collection are bridal event and wedding day dresses that women should look at check out all the dress designs from the gallery shown.
There were many bridal collections was launched lately but all of them was for bridal event wearing like for parties and occasions.But Maria Ali have launched a beautiful collection all in traditional style which have bridal wedding day dresses too.
These types are dresses are more liked by brides of Pakistan other then the modern dress trend that is going on now a days.Designer wedding dresses are always worth looking because designers have always used high quality fabrics and design work with some embroidery.
You may find casual clothes of a brand in low quality but you will always see high quality dresses in the Pakistani bridal category dress designs.Because this is the most important dress for the women no matter how many fancy dresses they have worn all over the life.
On their wedding day women wants to look gorgeous stylish then ever that's why wedding dresses are designed with great care.Colors like mint green,light pink and some red shades are used to make this collection more attractive.
The embroidery work is greatly embellished with other art work of thread and stones and on some of the dresses you can see jeweled embroidery work.The wedding day dress included in the collection is the type of dress women likes to wear on their wedding day other dress types are for parties and later events.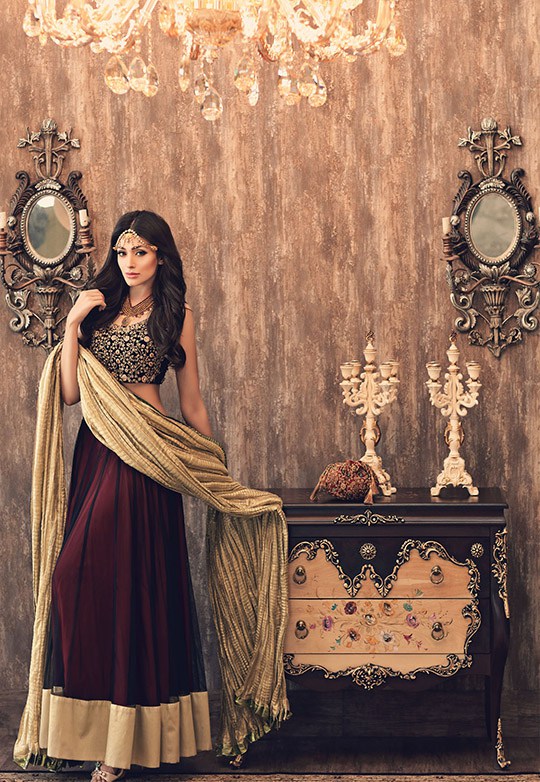 There is a lace jacket dress which you can wear on the upcoming events that you have to attend after your wedding.In the summer season there are lots of festive events that you have to attend for that you can wear any of the dresses shown in the Maria Ali Bano Bridal Spring Summer Collection image gallery.
See More:-Istanbul Bridal Collection
Maria Ali Bano Bridal Spring Summer Collection