Asim Jofa Bridal Lehenga Designs are in luxury styles like his formal and semi-formal collections these designs are for every season scroll down to see the designs.
Asim Jofa is one of the biggest designer names in Pakistan fashion industry who are famous around the world because of their designs and dress quality.
This summer Asim Jofa have launched a couple of collections that are worth seeing most of them are semi-formal and formal lawn dresses for social gatherings and Eid event.
But he is also famous for his bridal designs he has a big range of bridal dress designs which will make you an ideal bride like you always wanted to become.
Asim Jofa Bridal Lehenga Designs
Lehenga is a famous dress design for brides in India and Pakistan both countries have the same type of designs there will be a slight difference in variations of designs and artwork.Indian bride wears lehenga on almost every special occasion like festive events and formal parties.
But Pakistani woman wears lehenga only on wedding occasions it can be their wedding or someone else lehenga is a must dress to be worn.It is available in different types and designs some are more luxury and have jeweled embroidered work and some are rather simple with light embroidery.
Asima Jofa bridal lehenga designs are classic and inspired from the vintage artwork they are a bit similar to Indian lehenga dresses but have a different class.
Jeweled work is important for every bridal dress and Asim Jofa Lehengas are all in jeweled embroidery with rhinestone and sequins all over the dress making them perfect for weddings of every season.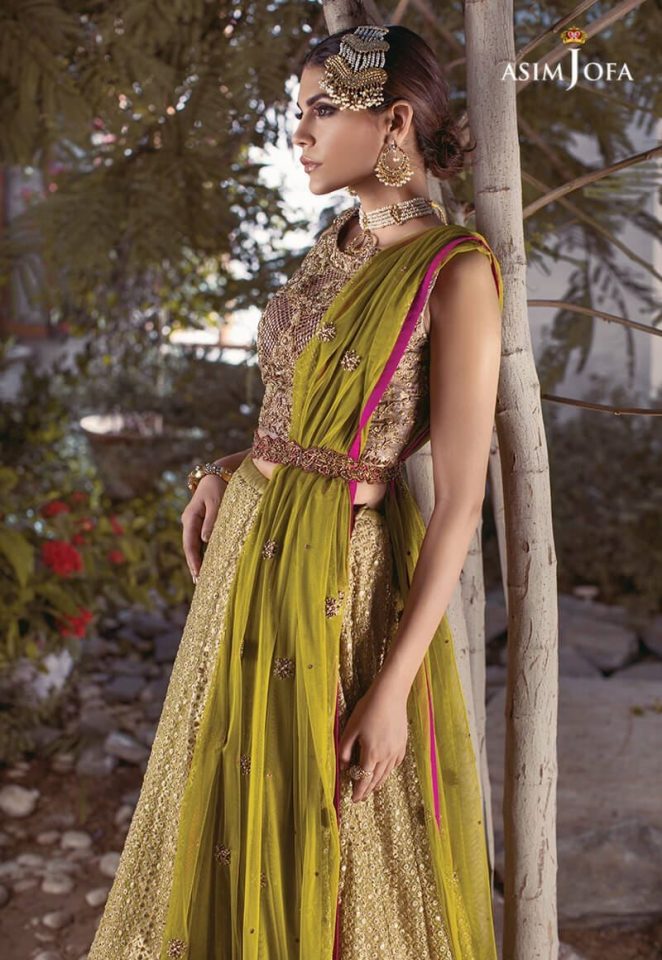 These dresses are heavy and may be difficult to wear during the hot summer days but because of the soft fabrics, you can wear them easily if you have a wedding ceremony in summer season otherwise we all know weddings happen during the winter season.
Simple Lehenga vs Luxury Lehenga
Almost every bridal lehenga is a luxury lehenga because it is worn on the special occasion it is different from casual and normal lehengas which are locally available on shops.
Bridal lehenga has more stone and jeweled work which also makes it heavier than simple lehenga but it is worth wearing because you are wearing it for your dream day.
Every girl wants to make her wedding day memorable and dresses like Asim Jofa Bridal Lehenga are timeless and will be remembered by you for a long time.
Formal Lehenga Designs
Asim Jofa has also included formal lehenga dresses for the brides so they can enjoy ceremonies after the wedding in a classic stylish dress like their wedding.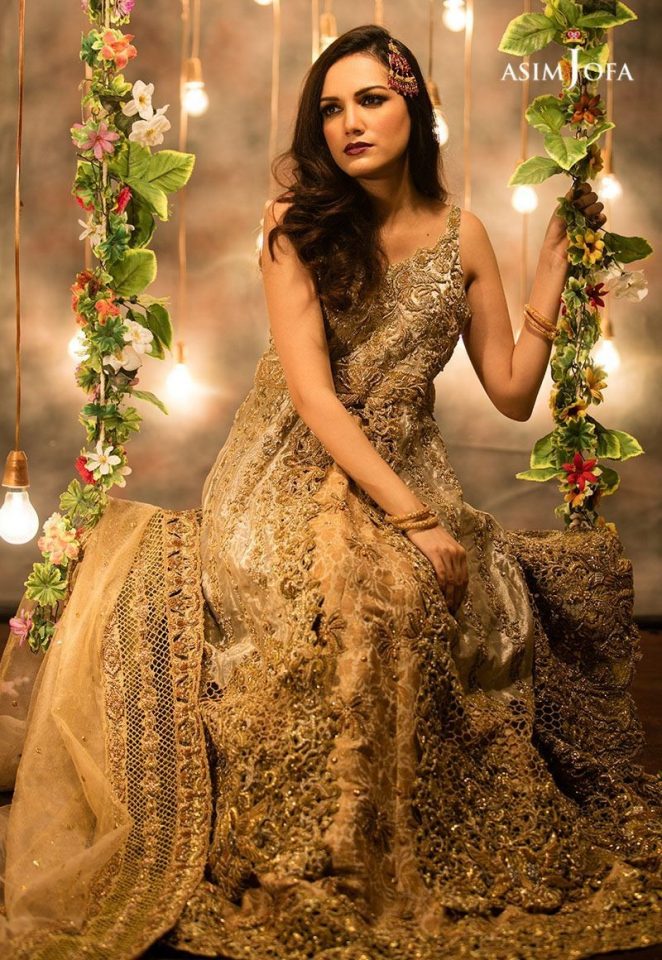 Formal lehengas are not for just brides single woman can also wear them on different occasions that's why Asim Jofa have introduced those designs which will look great on brides and the single woman.
Every dress of this collection is different and tells a different story you can see the difference in the upper area some shirts are shorts like choli, and some lehengas have longer shirts.
All colors are eye catchy and have the attractive patterns that will make your wedding dressing more classic, stylish and memorable.
We hope after seeing the Asim Jofa Bridal Lehenga Designs you must have found your wedding dress we will be sharing more wedding stuff for summer and other seasons stay tuned for more stuff.