Anus Abrar Bridal Formal Summer Collection is elegant and traditional completely designed with luxury elements to make new brides formal dressing more appealing and stylish.
Anus Abrar is energetic, young talented bridal dress designer from Pakistan he is a graduate of Asian School of Fashion.His focus is one trendy stylish modern and traditional patterns that look pleasing to eyes he is growing day by day in the formal and bridal category line because of his creativeness.
Recently his formal bridal collection was launched which had dresses for single woman also these dresses are best for this festive season Eid and wedding that are lined up in coming months.
Anus Abrar Bridal Formal Summer Collection
Anus Abrar has launched a multipurpose collection for this summer and festive season this collection has been launched at perfect timing when Ramadan and Eid are around the corner and some weddings are also planned in these months.
Whether you are a new bride or a single girl you will love to wear stylish traditional style modern luxury dresses that will make you chic and stylish.
Anus Abrar collection provides you every style you need during this festive season all the dresses are elegant, stylish and have luxury embellishments on them.Because it's a summer collection so dresses are in comfy soft fabrics which are easy to wear during the hot season days.
Light pastel colors tones have been used which will help you to stay stylish and charming during the day events because the sun will be firing heat on us you wanted to wear a heavy embellished dress but there is a danger of skin burn and uncomfortableness that's why soft fabrics are used with light colors and embroidery.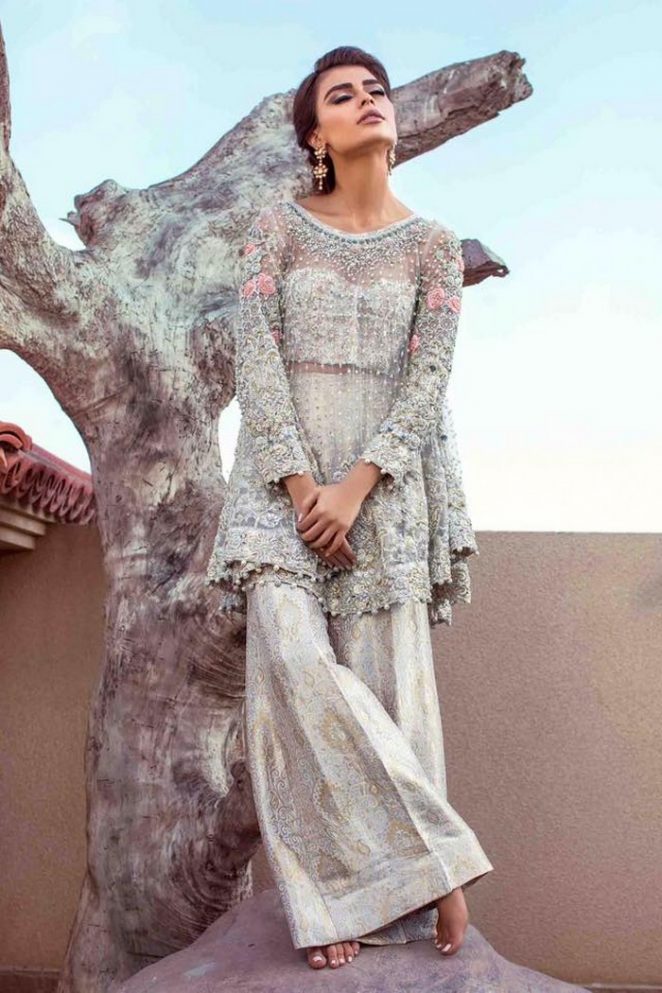 You can take these dresses as Eid wear also because of the premium design quality which is a need for styling during the festive season.Every brand has launched their festive Eid dresses Anus Abrar has not labeled it as Eid collection because it has some bridal designs also and it is meant to be worn for a longer time till the winter comes.
You should wear heels while going out if you are a new bride then choose rhinestone heels which will look absoloutely perfect with these dresses.Other accessories like jewelry and other items will be up to you if you want to keep your styling simple and sleek then Anus Abrar Bridal Formal Summer Collection is enough for you.