Nurit Hen Spirit Of Love collection is combination of modern glamour dresses with classic art work these dresses will make your personality like a celeb check all the designs from gallery.
Nurit Hen is from the land of bridal gown designers Israel every fashion designer from Israel is special because their work is loved all over the world their work is unique and not find anywhere most of them are in glamour designs.
Whether its a evening wear collection or bridal Israeli designers are on the top and Nurit Hen is one of the top designers in the world when it comes to bridal dresses. Nurit Hen started career at the young age of 22 now its 20 years of long successful journey.
She have worked with different fashion designers then decided to sell her own unique collections her designs are sophisticated and detailed modern looks that every bride is looking to wear.The dresses are beaded and many different luxury elements are used on all over the dress.
Lace work is the main point of summer wedding dresses and you will find many types of lace work that are used in parts and areas of dress.These dresses are comfortable also bride can walk easily after wearing any of the floor length dress shown.
These dresses are gorgeous in every manner as the name of the collection suggests Nurit Hen Spirit Of Love designer have used her spirit and love in dress making.These dresses can be categorized as romantic bridal collection because of love emerging from dress designs.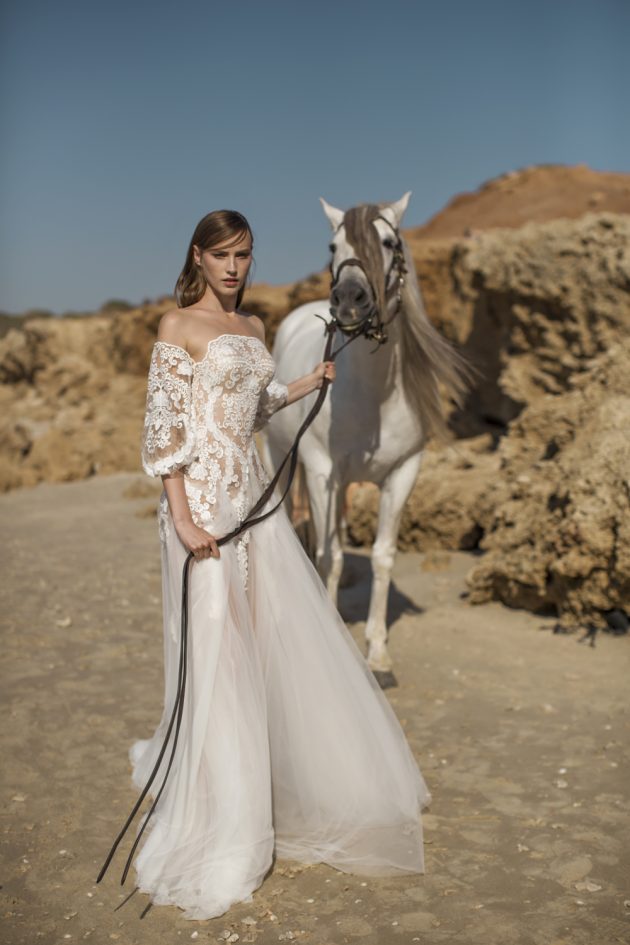 If your wedding destination is one the beach then any of the dress shown in the gallery will be perfect just wear according to your size.If you want to show your body and figure these dresses will help you to have the celeb like appearance on your special day.
So just look at all the designs of Nurit Hen Spirit Of Love collection and make your wedding ceremony more special by wearing glamour wedding gowns from the best wedding dress maker.
See More:-White Heart Bridal Collection Nurit Hen