Walima Dresses are chosen in light colors with lots of embroidery and luxury embellishments on it today we are showing you summer season walima dresses.
Not much weddings will be happening in summer season but if you are one of those that are going to have the ceremony around the summer days then you should first look at the summer bridal dresses Deepak Perwani Summer Bridal Wear is one of the famous collections for the summer season.
After the all the wedding ceremonies which includes mehndi,baraat then at the end its the walima also known as reception which is the last ceremony of the wedding.On walima dresses are more lighter then the baraat event because its only for some hours where every one greets and meet newly wedded couple.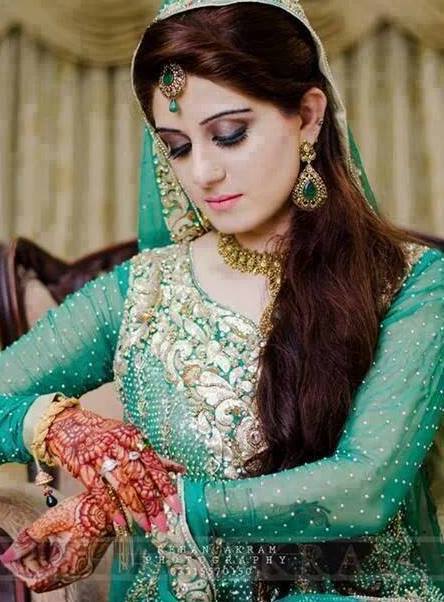 White,light green,silver,golden are some of the colors of walima dresses that you will be seeing in the image gallery dress types are same lehenga,gharara,floor length frocks,long maxi and other traditional wedding wear.Light embellishments are done on these dresses with light art work.
Tea pink color is another most chosen walima dress that you can see in the image gallery also when it comes to the makeup it is also lighter then the other event dresses.Walima dresses have different kind of zari work,dabka work,sequin embroidery and beading these dresses are mostly crafted in silk,chiffon,velvet in winter and net and lace work on the summer season dresses.
These dresses are always in elegant and luxury type of designs because its the last event of the wedding designers design this dress in a way that you will be remembered by your dress for the years to come.You will look more attractive and stylish in our chosen Walima Dresses that are work of an art in every manner.
Check out the designs of Walima dresses that are chosen from different top wedding dress designers in Pakistan you can get these designs from your favorite brands most of these are common designs that can be bought from wedding shops.