Eddy K Dreams Summer Bridal Collection is stunning and gorgeous in terms of designs and patterns that are for every new bride going to marry in the summer season.
Eddy K one of the talented wedding dress designer launched his new collection Dreams just recently just like the name of the collection dresses are also in such designs that you can only dream of.Getting married in beautiful dress is always the dream of a girl and that can be achieved by wearing these dresses.
Common dress types for bridal gowns are traditional,romantic,classic,bohemian and simple you will get everything in this collection.Because Eddy K have designed all varieties so you can find the dress you are looking for to look great on your wedding day.
Highest quality materials and fabric are used with bead work,laces and silhouettes that is making this collection one of the luxurious collection for the summer season.From modern patterns to timeless ball type gowns Eddy K have summed up everything that how a wedding dress should be in this collection.
Every dress have its unique name which represents its quality and personality after you wear it we are posting all the dresses launched under this collection so you can easily decide which dress you are going to wear.Eddy K dresses are famous all over the world brides loves to wear his work.
Because it has got everything not just in this collection if you look at designers previous work you will know how talented Eddy K is just some months ago he have launched Eddy K Spring Summer Bridal Collection and now moving forward to more better designs in Dreams collection.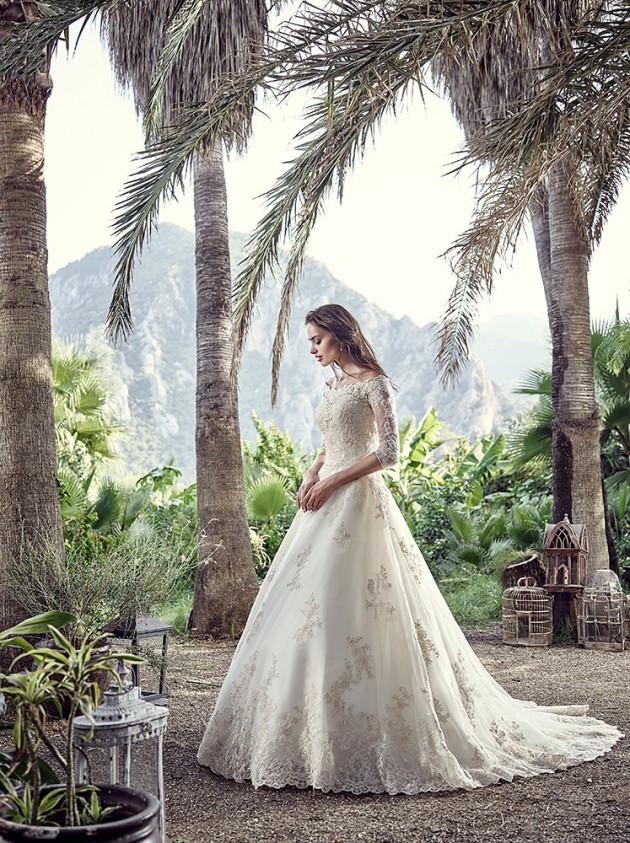 Dreams is all what you need to wear on your wedding because it will complete you as style you are looking in you as a bride check all the designs and prints of dresses that are available in Eddy K Dreams Summer Bridal Collection from the gallery and then buy from designers website.
Check More:-Dany Mizrachi Summer Bridal Gowns Collection