Dror Geva Summer Bridal Collection are elegant and glamour in designs suitable for wedding events and wedding parties check out all the designs that are launched under this banner.
Dror Geva is another Israeli designer the land of bridal glamour dresses all the top designer of bridal wedding wear are from Israel these designers are very popular and talented Dror Geva is one of them who's collections are famous because of designs.
Dror Geva is a fashion graduate studied at Shenkar Institute of fashion after completing the studies started working in a professional manner.Not just wedding gowns he is famous for his work based on evening wear dresses in the form of gowns and other glamour dress forms.
It is believed by designer that a wedding gowns should reflect the true personality and style of a bride and with the help of rich fabrics combined with gemstones and silk work with some lace applied Dror Geva have produced such collection that you will remember for years to come.
All the designs are unique sensual and will make you hotter on your wedding day as a bride you wanted to look different so that every person looks at you.Groom should look at you in a way that he is lucky that you are his wife these dresses reflects the romanticism you are finding in a wedding collection.
Lace and net work is not on all the dress as designer aim was to produce unique dresses so there is everything available for every brides taste.If you are going to have wedding ceremony on beach then lace one's are perfect for you because these designs are suitable for those type of destinations.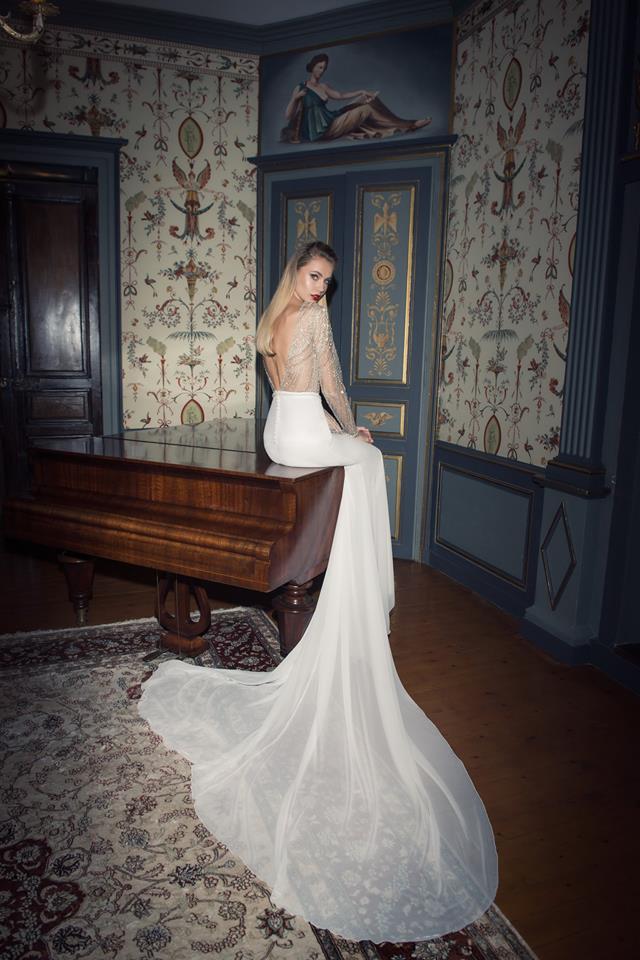 We are sharing full collection you can see every dress from Dror Geva Summer Bridal Collection in full detailed image make your wedding most memorable one by wearing any of the dresses shown in the following gallery buy it from the designer website.
Check Out:-Riki Dalal Summer Glamour Gowns