Bridal Maxis Long Dresses are for all seasons and can be worn on wedding events and formal events these are in heavy embroidered forms we have selected one of the best designs for you.
Bridal dresses in Pakistan are designed with great art work of embroidery and different elements of traditional wear these are available in so many varieties.Western wedding gowns have only limited designs but Pakistani bridal wear have many dress forms with further sub designs.
Out of every design Bridal Maxi Long Dresses are more seen on every wedding event whether its a bride or bridesmaid or the women attending the wedding ceremony.This dress form is widely seen in different designs because it is designed differently in many ways for brides it is designed in special way.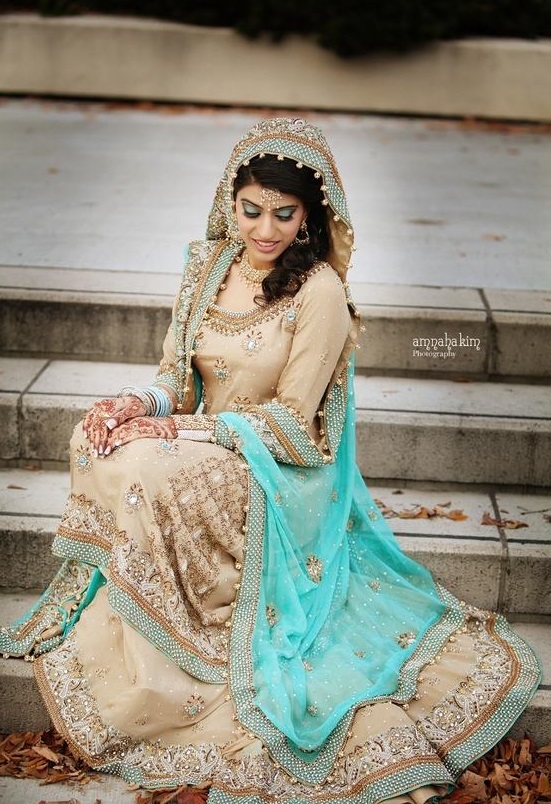 As a bride you should be choosing this dress form because it has elegance and luxury styles with great embellishments whether its your wedding day or reception ceremony these dresses should be your choice for your special day.
Keeping in mind the importance of wedding ceremony we are always bringing best for the brides like always we have selected bridal dresses of various events from different designers that can be part of your special ceremony.These dresses are from the top designers of Pakistan fashion industry.
Bridal Maxis Long Dresses By Different Designers
The designers we selected are Deepak Perwani,HSY,Nomi Ansari,Tena Durrani and Maria B these will not be their latest collections we are just summing up their best work which launched in last 6-7 months.Soft color tones with fine embroidery are the main focus of our post.
Maxi it self have many forms in Pakistan some of them you will see here are long tailed maxi,A line maxi and flare maxi all of these are designed differently for events.If its for brides then these will be designed with heavy embellishments as you can see in the images of this post.
These maxis are further embellished with zari,dabka work,tilla art and fine thread work mostly the golden and silver thread.These embellishments are not just limited to one area of the maxi if you look dress is fully embellished on the front and back side.
Silver,golden and white color will be seen in elements because these colors will make up the bridal dresses more elegant.Some maxi dresses are given more volume in the bottom area to make them more heavy embroidered of different art work.
All the shades you will see in the Bridal Maxis Long Dresses photos are charming,luxury and traditional in every way you can find these dresses in your nearest markets so what you are waiting for if your wedding is near then see these designs and buy them.
See More:-Luxury pret bridal formal wear