Asim Jofa Bridal Formal Organza dresses are modern party wear dresses for the Pakistani women that can be worn in summer and autumn season.
Asim Jofa is known for his luxury designs in shalwar kameez dresses for almost every season he have launched some of his traditional bridal collections which got fame because of embroidery and design work.
But recently he have launched something unique that he have not tried before modern organza dresses for bridal formal wearing.This collection have been launched on the perfect time just before Eid where women are looking to buy some trendy clothing that have fancy elements too.
Asim Jofa Bridal Formal Organza Dresses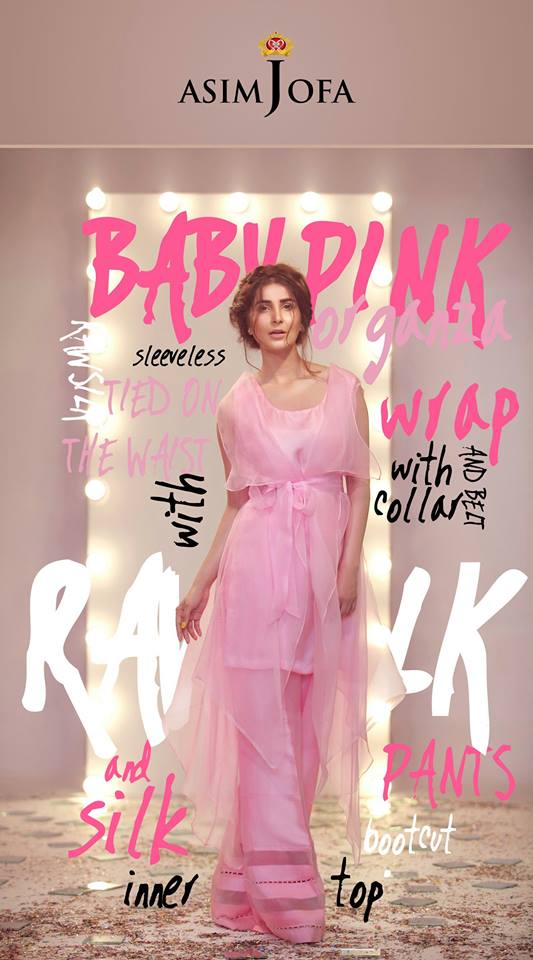 Asim Jofa is more known for other fabrics and traditional designs but this time he have experimented with organza on modern dresses and he have done it quite well.This collection is for both new brides and single women dresses were launched under his bridal couture studio.
On festive occasions women likes wearing traditional dresses but if you are one of those who likes wearing something modern and want to look different then this collection is for you.
Not just for festive occasions you can wear these dresses on wedding parties of others family get to gathers and other social events where you want to show your style statement in different way.
Light colors specially pastel combinations are chosen with some prints on front/back including the lower part this collection is fusion of western and eastern fashion.
As a style lover you should be ready to wear any type of dresses and try changing your style every often these dresses are perfect for night parties of any theme it could be Eid or dinner party all dresses are designed with great care.
Asim Jofa Bridal Formal Organza dresses are something that you should try this season to look different and stylish in your own way.All dresses will suit your personality and will add more charm and colors to it take a look at all of them.
See More:-Luxury Bridal Formal Wear Zara Shah Jahan Collection