Hadas Cohen Summer Bridal Wear Collection is the Israeli fashion designer bridal gowns collection which brides can wear on summer weddings to look great and stunning.
Hadas Cohen is the Israeli fashion designer and when it comes to wedding gowns Israeli brands are best because of their glamour dresses looks their collections are famous worldwide.Hadas Cohen shown her interest in fashion field from her early age.
When she received sewing machine as a gift she started her passion in the fashion field and later studied fashion designing from Bezalel School of Art.After completing her education she have opened her first store where different types of clothes were available.
Her designs are inspired from desert art work combining it with classical designs of bridal dresses she have produced glamorous wedding dresses collection for this summer season.You will find romantic designs with different thread and lace work making you hot for your wedding day.
These dresses are made form soft fabrics in high quality with luxury gemstones work that is making this collection more fancy and glamorous.This is the first time yourfirstwedding.com is featuring Hadas Cohen collection we will be sharing more of her work when more collections will be launched.
Spring and summer time is the best time of the year in some countries in which you can have your wedding ceremony unlike South Asian countries who choose winter as the wedding season.That is because of the change in atmosphere somewhere its too hot and and cold.
People like to wed in a season when its normal with some sunlight if your wedding date is already planned and you have done all the arrangements then wedding dress is the first thing you should look because it will be noticed by everyone.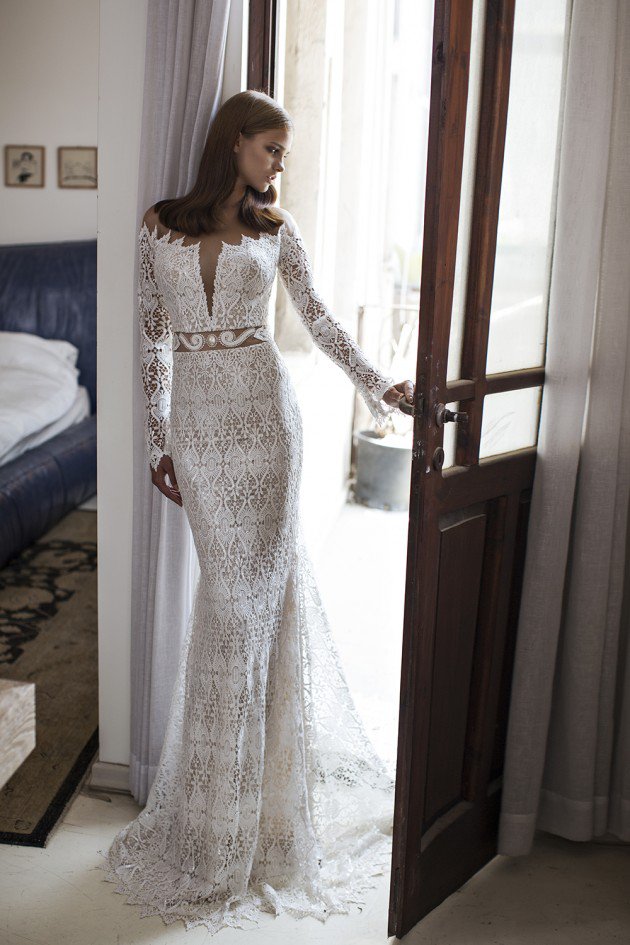 Bride always dream of looking great on her wedding day and this Hadas Cohen Summer Bridal Wear Collection will provide you that style and look that you need in the summer season.See all the dress designs from the gallery and find the dress of your dreams.
See More:-Dany Mizrachi Summer Bridal Gowns Collection